The Secret Chamber
Welcome to My Secret Chamber--I have brought you here for a very special INTENSE training session.
Description
Level: POWERFUL
Length: 39 minutes
Category: Enslavement-Brainwashing--Erotic Femdom Hypnosis
Sample: LINK
WARNING---Known to cause massive swelling in men***GIGGLES***
Welcome to My Secret Chamber---I have brought you here for a very special TRAINING session.  Take a seat in My BRAINWASHING chair, become helplessly and mindlessly HYPNOTIZED.  My voice surrounds you, your eyes transfixed on the large screen just in front of you.  Look at the screen, listen to Her voice.  Today I will use you My submissive toy in a way that you did not expect.  The training will be intense...you will be teased and sensually tormented to the point of breaking.  You will take a glimpse into the future of serving both a truly powerful Domina and beautiful Mistress.
***This is one of the most EROTIC, sensual and SEXY files that I have ever released.  Not for the timid!  EXTREME TEASE!
***Rated XXX
Product Download
The-Secret-Chamber-coe0ogsh.mp3
Reviews
Tuesday, 06 March 2018
An extreme relaxing induction – in fact one of my favorite inductions. Is the following an erotic fantasy file or a brainwashing? I cannot tell – sometimes I remember fractions of a very arousing story scenario sometimes I remember orgasmic obedience training. - its both - its rich - its perfect.
Thursday, 26 January 2017
This is one the most erotic files from Domina Shelle. There was so intense teasing that i could barely take it. i was used as a sex toy and controlled sexually. It plays with one of my sexual fantasies so well. i was so horny after this.
Monday, 22 August 2016
Now a classic - this is one of the files that started my addiction to Mistress Shelle. Little did this slave know ... *sigh* ... *grins*
More reviews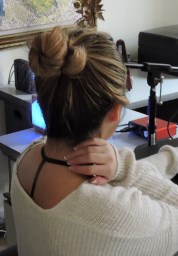 Get Updated