Sexual Transference
Erotic attraction...extreme dependence. Trapped in My will.
Description
Length: 40 minutes
Category: Brainwash-Mind Control
Level: EXTREME
In a therapy context, transference refers to redirection of a patient's feelings for another person to the therapist.  Transference is often manifested as an erotic attraction towards a therapist, but can be seen in many other forms such as extreme dependence...Can you imagine being completely dependant on your Devious Devilish Domina (therapist). Trapped in My will.
Just wait until you see what I have in store for you.  I know that you trust My sweet innocent voice.  Isn't it funny, you just never see what is about to happen to you.  It won't matter, it will be too late, you'll be too deep to stop.
But My sweet, you will listen...because I want you to listen.  The rest for which you'll just have to wait.
BE SURE TO LISTEN TO WICKED THERAPIST again before listening to this session.
Product Download
Sexual-Transference-nle8rovt-(c)ShelleRivers.mp3
Sexual-Transference-nle8rovt-(c)ShelleRivers.mp3
Reviews
Wednesday, 29 March 2017
Mistress Shelle keeps tightening Her hypnotic web, and this file is a masterpiece. The way She hijacks Her slave's sex drive so that all feelings of attraction lead back to Her is diabolical...but this hijacking isn't coercive, or forced. Domina persuades you do to give Her this level of control of your own free will, and you will do it, because you just can't help it.
Wednesday, 14 December 2016
From the reigning Queen of brainwashing comes this gem. It is (as of now) the latest and greatest in a series but you need not worry, you've not missed any key triggers or anything by jumping right into this. But be warned that if you do jump you'll be diving in deep and you will probably not be the same when you come up for air. Expect to be seduced by Her sweet sultry voice that you will soon come to love. Expect to be changed to Her satisfaction. Expect to crave returning quickly to Her trances again and again. You have been warned.
Friday, 30 September 2016
i am controlled by my Domina for a long time now, Her control is satisfying my need, She know what's best for me, however i feel the need to cum but at the same time i feel a stronger need to be controlled, and by the time, Her control became my priority, it's what i am looking for, Thank You my Domina <3
More reviews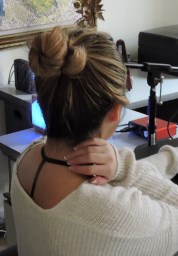 Get Updated