Obsessed and Addicted
Obsessed and Addicted ... Everything She does feeds your obsession and every part of Her is addictive.
Description
Level: POWERFUL
Length: 51 minutes
Category: Brainwashing-Erotic
Sample: LINK
Out of nowhere, Her sensual voice speaks to you, and everything else fades away.  you are overwhelmed by a wonderful rush of ecstasy when you hear Her words or see Her image.  you think of Her all the time and smile.  you go to Her website automatically without even realizing it.  you have a secret folder with Your favorite pictures of Her.  you feel an unstoppable urge to listen to Her sweet voice and go deeper for Her.  Urge, need, crave until finally ecstasy.  It's a vicious cycle and it only becomes STRONGER and STRONGER.  She feeds your desires.  Her sexy wickedness leaves you weak and helpless.
You now have the pleasure of being obsessed and addicted to your perfect Domina.  Want to know how good it feels?  Want to feed and increase all those wonderful feelings and discover new heights of bliss and PLEASURE?  Are you ready to feel this good ---completely helpless, past the point of no return---shattered--complete surrender---passion and love beyond belief?
Everything She does feeds your obsession and every part of Her is addictive... Obsessed and Addicted.... and it feels So very Good.  Oh, you have no idea........NOT yet.  Just relax, and enjoy what I'm about to do to you.
***I'm waiting patiently for you***
2 versions of this file included---one with effects---one with MY voice ONLY!  Choose what's most effective for you.
Product Download
Obsessed-Addicted-wEffects-fo6-(c)ShelleRivers.mp3
Obsessed-Addicted-woEffects-i3-(c)ShelleRivers.mp3
Reviews
Wednesday, 27 December 2017
Because this file is a little older, i did not have it in my shortlist, but Domina Shelle has it in Her xxxmas assignment and so i have purchased and listened to it. And what can i say, although i had the feeling of being addicted and obsessed with her, this file has cast me even deeper and even intensified my addiction. Each further listening makes me more dependent and let my thoughts circle around my Domina. Obsessed and Addicted is for those, who love to be controlled by a powerful woman, to think of her every minute and to yearn for her voice. For those who already are and for those who want to be: obsessed and addicted! It works!
Saturday, 23 December 2017
i had this file but i had no memory of what it was. So it was like listening completly new file. My Domina is so seductively mesmerizing in this. Of course i'm already obsessed and addicted to My Domina, but this reinforced that and bring it to surface. i woke up craving my Domina.
Sunday, 10 September 2017
Her divine body must be worshiped – but sometimes I am undecided where to start? - Her beautiful legs, Her kissable ass, Her alluring breasts, Her mighty p*ssy or why not start with Her soft fingers? "Obsessed and Addicted" is my choice when I am c - This is for beginners or for advanced listeners – it is always fun to have the obsessions upgraded to addictions!
More reviews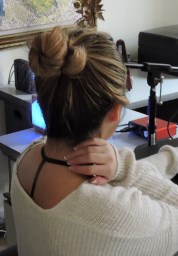 Get Updated