Lucid Dreams
"My Lucid Dreams"
Description
Level: Strong
Length: 45 minutes
Category: Brainwashing-EROTIC
You are about to experience something between REALITY and all that you have ever dreamed!  An experience from beginning to end....just close your eyes and envision these delights.
Our love is like a perfect book..."My Lucid Dreams"... and like that book we should not skip to the end.... but we should treasure every little detail......every tiny sleepy moment....our sweet kiss will send erotic ripples through your heart and mind, leaving you breathless under ME.  It's those precious moments in the middle that you must hold onto, cherish and will remember forever.  These are the moments when you realize that you are weak for ME and you become forever MINE..... forever and always MINE.  It's what happens in between the beginning and the end that makes this OUR story so special when you become MY pet....forever My Pet...
This is the Most ROMANTIC, EROTIC and brainwashing HYPNOTICA --- what an experience!
Product Download
Lucid-Dreams-wEffects-y0wcao8z-(c)ShelleRivers.mp3
Lucid-Dreams-wEffects-y0wcao8z-(c)ShelleRivers.mp3
Lucid-Dreams-woEffects-dl9m4ek-(c)ShelleRivers.mp3
Lucid-Dreams-woEffects-dl9m4ek-(c)ShelleRivers.mp3
Reviews
Friday, 23 September 2016
We have a date! Intimate perfect moments. I cannot keep my eyes of you and you look deep into mine. First gentle sensual touches, careful kisses and a rush of love and arousal. We started as lover and lover but when it was over something has shifted: my side of the scale seems to be a little lower than yours. Is it not lover and lover anymore – is it also Mistress and pet now? I am happy, I am euphoric – but why do I want to wag my trail while I follow You?
The lucid dream experience is blurring the difference between Mistress and girlfriend. I feel now both aspects when I think of my Domina. So loving and seductive!
Thursday, 22 September 2016
Well this was surprisingly intense, i wasn´t prepared for something like this at all, she made me melt right away, sooo weak, sinking into my Bed, unable to move and i will not lie she did drove me absolutly insane, so insane that i actually did wanted to throw her over and well give it to her, but yeah i could not move, as much as i wanted to i was unable to do anything, all i could do was lay there helplessly, listen, getting lost in her voice and falling under her Spell where i learned a new Trigger, one i surely will love to hear over and over again :P

JJFeeder
Sunday, 03 April 2016
That was... beautiful. Truly... Deeply... Beautiful.
More reviews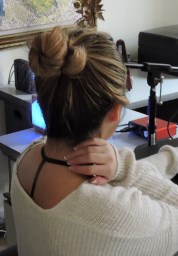 Get Updated