Voice in your Head
As you feel the compulsion take over, feel My voice in your head...
Description
Length: 59 minutes
A masterpiece of subjugation, indoctrination, submission and control.  This confusional style of mind manipulation will take you over the edge.  This file will take you down so deeply it might even be a little scary... for you anyway *giggles*
My words are affirmations in your mind, accepting that you are already subjugated and My statements simply clarify your own reality.
Let go and listen now....this session is a compulsive obsession...you can never resist.
Let the bliss fill your mind and body as I drill deeper and deeper into your subconscious mind.
Like a parasite latches onto its host, My voice will do the same to your mind.  Using it for MY benefit, changing your behavior and taking absolute control.
This is a perfect follow-up to Breasts in your Head.
Product Download
Voice-in-your-Head-(c)ShelleRivers.mp3
Voice-in-your-Head-(c)ShelleRivers.mp3
Reviews
Sunday, 18 June 2017
OMG - She says f*ck in this file! - Several times! i heard it and loved it. f+ck f*ch - so sweet. What she is f*cking up or around with i cannot remember - i was too busy waiting for the next f*ck !
Friday, 09 June 2017
This file is truly a great work of hypnosis. DO NOT MISS OUT! I can testify to two facts: This file will make you feel really really good, and when it is over, you will belong to your Domina forever. Domina Shelle will take up permanent residence in your mind, and you will love it. I certainly do.
Friday, 10 March 2017
This file pushed me through a breaking point. Dominant Shell blew my mind and took control leaving me with no choice but to obey. Before I knew it I felt myself dropping into a deep sleep, waking up with my whole body in sexual ecstasy and Dominant Shell's voice bouncing through my mind. The voice is calling me and reminding me of being owned, brainwashed and indoctrinated. I wake up and hear the whisper in my head calling me and increasing the physical urge of my body to sleep for Domina Shell and to blank my mind to be controlled. I need Domina Shell's mind to feed of my mind... Pushing it deeper in subservience.
More reviews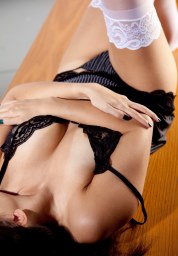 Get Updated