Erotic Hypnosis MP3s by Hypnodomme Shelle Rivers
Hypnotized and BRAINWASHED into OBSESSION
Written by

shelle Rivers

Hits: 0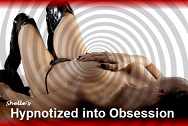 you are absolutely going to love Being Hypnotized into OBSESSION.  I'm going to DEEPLY hypnotize you and imprint onto your subconscious mind images....Close your eyes and listen to My voice feed your imagination and addiction.  your mind eye's camera will linger as I bring everything into focus, setting it afire with vivid images to lure and seduce you......
ALL you really need to know is that this session is your COMPULSION!!!!!
UPDATES
If you missed it...I have put together the whole Chastity LOCKDOWN and Assignments into one package that I am making available this week.  26 days in Chastity for your Domina. Keeping you hard and horny, with an overwhelming need to Please Me....finding the pleasure of submission and obedience to My control greater than the need for release.  All of which brings you on your knees to Me in servitude and enslavement.....Trust Me.  This is an offer you can't refuse.
Just to let you know, I have changed My CHALLENGE back to contributions for My future security.  One more month to go for funds into My retirement account.  I thought I should start to manage My own future with some savings, if I will be managing more and more of your future....Set Me up with a lifetime annuity and I'll let you "manage" Me. ~giggles~
If you think you can handle a pair of My well worn (naughty) PANTIES, look in My special deals.
NEXT WEEK
My pet, have things gotten a little out of focus for you?  you need My direction.  Let Me help put everything in its proper perspective with a training session.  It just feels so good when I am in charge and do the thinking for you.
Come here for special deals ...
Erotic Hypnosis MP3s - Brainwashing and Mind Control
Written by

Administrator

Hits: 13544
Come sample My titillating, hypnotic Videos.

Erotic Hypnosis
Welcome to Shelle Rivers Hypnotica, the place to submit to Me.  You will love surrendering to My Erotic Hypnosis.  I discovered My desire and ability to control those around Me in my early teens.  Erotic Hypnosis has allowed Me to take my Control to the next level.
You will be Mine, and I will guide you wherever I choose.
Femdom Hypnosis
Female Domination by a young Princess.  New submissives are always surprised by the power of My sweet and gentle Voice, and how quickly they become addicted to my MP3 recordings, live phone sessions and now even My personal communication exchanges.
I will slip in under your radar, softly and subtly replacing your thoughts with My words and My programming.
Hypnodomme Shelle Rivers
I am a certified hypnotist.  I am sweet, sassy and sexy and sometimes firm and hard.
My area of erotic hypnosis expertise is known as "soft domme", which means that I want to enjoy the experience with you, not at your expense--well of course it is partly at your expense!  But I am expert with all forms of Erotic Hypnosis.
Submit to My Stimulating Domination
You will quickly find out how much I enjoy what I do---from my laughter (sometimes giggles), to my willingness to spend time getting to know you, your needs and desires.  Erotic hypnosis must be fun for Me, or I will simply go and do something else that is.
I hope you will join Me on this ride. I will hypnotically own you, your body and mind.  But, you can trust Me, W/we will both enjoy the experience and the journey together.

Shelle Rivers


Click and Vote daily for your Domina!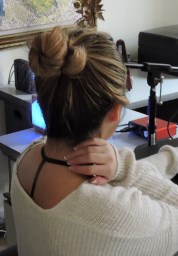 Get Updated