HOME SWEET HOME
Written by

shelle Rivers

Hits: 11
I am sending KISSES from the Farm in West Tennessee after a wonderful visit with My Mother's family near Nashville.  Aunts, uncles, cousins and My immediate family.  A very joyful, happy gathering.  And since I remind everyone so much of My Mother, who is so greatly missed, I am the recipient of incredible love and affection.  On Easter, I thought there was no place I would rather be EXCEPT in your head, since I can be in two places at once. ~giggles~  See, I am always with you.
Love can't be underestimated as life's most potent force.  It fuels your passion and love.... and lust.  It increases desire and your commitment to please Me.  you enter My erotic, sensual world and offer your submission and obedience and seek My approval and control.  I fulfill your needs and give you love and acceptance.  you love to hear Me say how pleased I am with My good boy.
FARM REWARD ASSIGNMENT
you have shown your love and devotion to serving Me with your support for The Farm.  I want to share this place and make it real for you, My puppy.  I am so pleased and happy that you see how important this Home Sweet Home is for Me.  I want you to feel at home, here, with your Sweet Princess.
Now, if you signed up for Farm Assignment Part 2 (not too late), watch your email.
THIS WEEK
I am giving you a pause from My surgical Brain procedures. ~giggles~
So, this week I'm putting on Half Price Sale TWO or Three FILES and the Sleeping Forest series...I want you to have and listen to whenever you have the need to feel Me right there with you, My pet.
SIGN UP TO ACTIVATE BRAIN CHIP
Remember, Part 3 of the BRAIN CHIP Series will be released soon.  After which, I will be continuing with many ongoing IMPLANT Triggers which will be available ONLY to those who sign up.  If you haven't yet, SIGN UP to receive My future Implants Triggers.  Dr. Shelle is really looking forward to measure the effects Her Triggers will have on Her subjects.
UPDATE AND NEXT WEEK
When I get back into My studio I will complete the final touches to Part 3 session to make it perfect.  This session will bring My thoughts completely together inside your mind.
I want to thank Lady Helena for taking care of everything for Me back in North Carolina.  She has helped get everything together to post for this week's website.  We have a final adjustment to make before releasing Her new file session, Hypnotic Chains.  So, you'll just have to stay hard and horny for YOUR release.
And, thanks for lunch with My sisters.
Sweet Femdom Erotic Hypnosis - Brainwashing and Mind Control
Written by

Administrator

Hits: 11179
Come sample My titillating, hypnotic Videos.

Erotic Hypnosis
Welcome to Shelle Rivers Hypnotica, the place to submit to Me.  You will love surrendering to My Erotic Hypnosis.  I discovered My desire and ability to control those around Me in my early teens.  Erotic Hypnosis has allowed Me to take my Control to the next level.
You will be Mine, and I will guide you wherever I choose.
Femdom Hypnosis
Female Domination by a young Princess.  New submissives are always surprised by the power of My sweet and gentle Voice, and how quickly they become addicted to my MP3 recordings, live phone sessions and now even My personal communication exchanges.
I will slip in under your radar, softly and subtly replacing your thoughts with My words and My programming.
Hypnotic Shelle Rivers
I am a certified hypnotist.  I am sweet, sassy and sexy and sometimes firm and hard.
My area of erotic hypnosis expertise is known as "soft domme", which means that I want to enjoy the experience with you, not at your expense--well of course it is partly at your expense!  But I am expert with all forms of Erotic Hypnosis.
Submit to My Stimulating Domination
You will quickly find out how much I enjoy what I do---from my laughter (sometimes giggles), to my willingness to spend time getting to know you, your needs and desires.  Erotic hypnosis must be fun for Me, or I will simply go and do something else that is.
I hope you will join Me on this ride. I will hypnotically own you, your body and mind.  But, you can trust Me, W/we will both enjoy the experience and the journey together.

Shelle Rivers


Click and Vote daily for your Princess!






Hypnosis & Femdom Links

Inraptured
DESCENT Hypnosis
WarpMyMind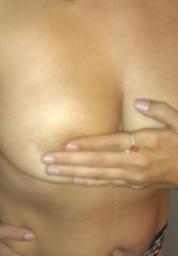 Get Updated