Oysters, BRAINWASHING and hot wet programming
Written by

shelle Rivers

Hits: 13

Coming up, My two day trip this weekend....going to hang out with My sister...eating lots of oysters.  Can't wait to just sit on the beautiful terrace and read...guess what I'll be reading...all about your Brain on Brainwashing. Giggles!
I am so excited, too, that only about 10 days away from the actual beach trip...looks like I'm gonna be all oiled up for the trip.  Sexy, wet, and a special few surprises for you while I am being a beach Goddess.
Yes, finally Brain Chip needs to be upgraded...you don't need to know what the upgrades are, you will just plug in and let it happen...you know why, you're brainwashed.  LAUGHING...Power Down subject- Activate control chip ---Obedience ---Erotic fantasy...
NEW SESSION:
This week....and just in time, a deeper exposure to My brainwashing ... Brainwashed Addiction ... you must listen, you will listen...it is good for you.  Plus, I've already programmed ​and​ ​brainwashed you to ​WANT and ​NEED more brainwashing.  No more to say about the session.  It's simple, you will listen and be more brainwashed.  Don't know how you FEEL about that?  It's OK...I'll tell you how you feel ​because Domina always knows best.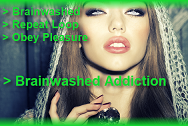 Updates:
About the experiment....more later...so many willing guinea pigs. ​ And ​I have a few more surprises for you, My puppy.  I may have a story about the Unethical Therapist that will keep you on edge.
My Birthday is around the corner...so is the Beach Trip...I am going to live like a Princess.  you have already spoiled Me.
And doesn't that feel so good to please Me?​
WOW!!!!!!  W/we will soon be slipping away together.
My special deals this week ...
Midnight Whispers --
I whisper hypnotic, mind f*cking words into your ear and they easily slip into your brain...
My Entrancing Eyes --
Become Entranced fall into MY HYPNOTIC eyes...
Sexual Submission --
Up close the MOST INTIMATE and sexual SUBMISSION ever EXPERIENCED with your Princess---join Me as My Totally submissive sex slave forever. You will be Mine.
Brain Wreck --
Succumbing Mind Confusion and DEEP EROTIC Relaxation... A Hypnotic Seduction.
Sweet Femdom Erotic Hypnosis - Brainwashing and Mind Control
Written by

Administrator

Hits: 11740
Come sample My titillating, hypnotic Videos.

Erotic Hypnosis
Welcome to Shelle Rivers Hypnotica, the place to submit to Me.  You will love surrendering to My Erotic Hypnosis.  I discovered My desire and ability to control those around Me in my early teens.  Erotic Hypnosis has allowed Me to take my Control to the next level.
You will be Mine, and I will guide you wherever I choose.
Femdom Hypnosis
Female Domination by a young Princess.  New submissives are always surprised by the power of My sweet and gentle Voice, and how quickly they become addicted to my MP3 recordings, live phone sessions and now even My personal communication exchanges.
I will slip in under your radar, softly and subtly replacing your thoughts with My words and My programming.
Hypnotic Shelle Rivers
I am a certified hypnotist.  I am sweet, sassy and sexy and sometimes firm and hard.
My area of erotic hypnosis expertise is known as "soft domme", which means that I want to enjoy the experience with you, not at your expense--well of course it is partly at your expense!  But I am expert with all forms of Erotic Hypnosis.
Submit to My Stimulating Domination
You will quickly find out how much I enjoy what I do---from my laughter (sometimes giggles), to my willingness to spend time getting to know you, your needs and desires.  Erotic hypnosis must be fun for Me, or I will simply go and do something else that is.
I hope you will join Me on this ride. I will hypnotically own you, your body and mind.  But, you can trust Me, W/we will both enjoy the experience and the journey together.

Shelle Rivers


Click and Vote daily for your Princess!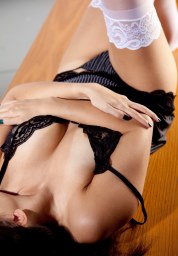 Get Updated