LOYALTY TO DOMINA
Written by

shelle Rivers

Hits: 32


Come spend together time with Me in this week's -- Dazed and CONFUSED session.
A perfect beginning to a beautiful HOT sexy spring.  A step closer to perfecting your submissive mind.  Stay close to Me, for I am taking you on a rollercoaster ride that you can not get off of...a fundamental link to your deepest TRANCE and pure Bliss.
In last week's Realm of Unconsciousness you concentrated on words.
This week's pleasurable, brisk word-play Induction weakens your resistance, as you fall deep into sleep for Me.  you trust Me and everything becomes less confused and clearer.  Resisting your surrender gives way to arousal, which gives way to obedience placing Me at the very center of your emotional world.  Concentrate on your feelings at the very peak of this session.  Listen, obey, surrender and sleep for Me, My pet.  This session is a COMPULSION for you My slave.
you are addicted to these feelings that permeate your whole body whenever you fantasize about Me.  you are ready to COMPLETELY surrender to My influence and control.
ST. PATRICK'S DAY CELEBRATION
you don't have to be Irish to get into the spirit of St. Patrick's Day.  This day is celebrates Irish culture and Ireland's Patron, Saint Patrick, with major parades around the world.  In Boston, New York, London, Munich, Canada, Australia, Argentina, and of course Ireland.  And right here, right now W/we are going to celebrate.  I have a gift for you, My good boy.
ROLL THE DICE EDGING ASSIGNMENT
W/we are going to celebrate St. Patrick's Day with an assignment you are really going to LOVE!!!  ROLL OF DICE Edging Assignment.  Stroke by stroke your arousal becomes all consuming.  I have masturbation instructions for you to follow and you have a chance to win up to ONE, TWO and up to THREE free Permission Slips.  What that means is that whenever you decide you can contact Me and I will grant you permission to stroke My c*ck and cum for Me.  This reward includes My personal Masturbation Instructions and I will send a sexy picture to focus stroking pleasure. Leave a review. ~giggles~
It takes nothing to give Me everything, listen, obey, surrender and sleep.
Feel your dedication growing in your hand, rigid, hard, and so full for Me.  Stroke by stroke your loyalty builds, stroke by stroke your dedication become all consuming, and you will not stroke faster, you will not stroke harder, no matter how much your body may crave it.  Go ahead and feel the pull, down to where My words are touching you, caressing you, leading the way for your hand to play for Me.
CONTRACT
I have something special for My un-contracted submissive.  First listen to this week's session.  Then do the assignment.  Are you feeling submission and obedience to My voice and instructions?  Are you feeling an emotional connection, an attachment to Me?  Please Me and make Me happy.....with you.   Accept this gift from Me.  My SLAVE CONTRACT, for one week only, to celebrate St. Patrick's Day.  your loyalty and dedication is your GIFT to Me.  I want you to be sure about this.  This is the best time to take this next step.  Contact Me and give Me your thoughts.
YOUTUBE VIDEOS:
As you may know, I've recently posted two new Videos on My YouTube site.  Take a look and leave a comment.  This is a very good way to promote your Domina and My work.  Thank you all who already commented.
MANTRA ASSIGNMENT:  I'm so pleased with your DEVOTION and DEDICATION....A perfect connection.  My heart PUMPS faster.
NEXT WEEK:  I'll keep you in suspense for a while longer...Giggles.  I know how much you love surprises.
My special deals ...
Sweet Femdom Erotic Hypnosis - Brainwashing and Mind Control
Written by

Administrator

Hits: 10961
Come sample My titillating, hypnotic Videos.

Erotic Hypnosis
Welcome to Shelle Rivers Hypnotica, the place to submit to Me.  You will love surrendering to My Erotic Hypnosis.  I discovered My desire and ability to control those around Me in my early teens.  Erotic Hypnosis has allowed Me to take my Control to the next level.
You will be Mine, and I will guide you wherever I choose.
Femdom Hypnosis
Female Domination by a young Princess.  New submissives are always surprised by the power of My sweet and gentle Voice, and how quickly they become addicted to my MP3 recordings, live phone sessions and now even My personal communication exchanges.
I will slip in under your radar, softly and subtly replacing your thoughts with My words and My programming.
Hypnotic Shelle Rivers
I am a certified hypnotist.  I am sweet, sassy and sexy and sometimes firm and hard.
My area of erotic hypnosis expertise is known as "soft domme", which means that I want to enjoy the experience with you, not at your expense--well of course it is partly at your expense!  But I am expert with all forms of Erotic Hypnosis.
Submit to My Stimulating Domination
You will quickly find out how much I enjoy what I do---from my laughter (sometimes giggles), to my willingness to spend time getting to know you, your needs and desires.  Erotic hypnosis must be fun for Me, or I will simply go and do something else that is.
I hope you will join Me on this ride. I will hypnotically own you, your body and mind.  But, you can trust Me, W/we will both enjoy the experience and the journey together.

Shelle Rivers


Click and Vote daily for your Princess!






Hypnosis & Femdom Links

Inraptured
DESCENT Hypnosis
WarpMyMind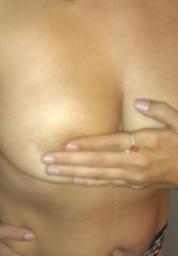 Get Updated