Triggered HARD
Enjoy the pleasure of My voice. Feel yourself growing HARD and so suggestible to My instructions...This is a session that will have a profound effect on you.
Description
Length: 23 minutes
Time for you to becum very AROUSED and HARD as your Domina implants a TRIGGER into your subconscious mind...Giggles..and your conscious mind won't even know what is happening.  My excited pet don't fight it, your Domina knows what you crave and yearn for.
My Good Boy, I know how you long for My sweet control!  you realize that a single listen of TRIGGERED HARD won't be enough, you will crave to listen over and over again.  your mind will be filled with thoughts of serving Me, sexy thoughts...as I invade your mind with erotic TRIGGERS that will leave you hard and dripping in prec*m ...not to mention aching blue balls.  Know how much your Domina loves having you aroused, hard and HORNY all the time with a swollen c*ck, guaranteed!
So My pet, lay back and let My powerful binaural take you deep, let My sweet voice capture your helpless mind ...as My triggers sink deep into your mind.  Accept your place as My HORNY and AROUSED enslaved pet and LISTEN to TRIGGERED HARD.
NOTE:  In order to experience the full and lasting effect of these triggers you should listen at least once a day for 21 days.
Product Download
Triggered-HARD-(c)ShelleRivers.mp3
Triggered-HARD-(c)ShelleRivers.mp3
Reviews
Tuesday, 18 April 2017
i love when Domina whispers so sexy words to my ear. i get so hard and horny for Her. Eager to please.
Tuesday, 18 April 2017
Initially I was sceptical of whether the file has any impact upon me. After a week I find myself getting aroused with a yearning to hear Domina Shell's compelling voice. I tried to ignore the urging sensations in my growing in my groin but it is to strong. When I put the file on, I am beyond excited to hear Domina Shell's voice. I know Domina Shell is using my cock to fuck my brain but I cannot stop myself, and don't want to stop myself from listening to this file over and over.
Monday, 17 April 2017
After 3 day of listening, I'm really feeling the cumulative effects of this file. I'm not only addicted to it, I'm now obsessed with it. I can't get enough of it. I'm a little shaky, my head feels like it's stuffed with cotton, I'm aroused and craving my Domina. I have to wonder what's to become of me on day 21.
More reviews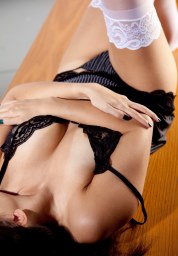 Get Updated