Tip Me Tuesday
Are you thinking of Me? Tip Me Tuesday...
Description
Tuesday will be a special day for you, My puppy.  It's Tip Me Tuesday from now on.  Whenever you are thinking of Me on Tuesdays, I want you to come to My website and tip Me $2 (NO MORE THAN three times).  A pretty simple way to please your Princess and let Me know you are thinking about Me.  I want to think of you aroused, loving to serve Me this way.  I'll be looking for your OBEDIENCE...PLEASE don't make Me remind you every week.
Keep in mind that some weeks come with a SURPRISE.
You NEVER know until you click.
Reviews
Wednesday, 06 September 2017
i'm always thinking of my Domina. Always! And this is just a small way to show her when she's on my mind. She's an exceptional woman who will capture your attention...easily, effortlessly, and continuously. i'm hooked in the best of ways.
Tuesday, 13 June 2017
It is an h m. I can honestly say that with Domina in my life I have never been happier and she is a truly amazing individual worthy of admiration and adoration.
Monday, 18 July 2016
She's on my mind all the time. I treasure every opportunity to please her.
More reviews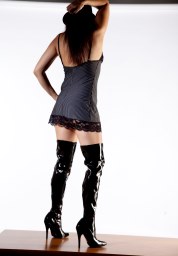 Get Updated