Slave Contract - Slavery
Give yourself to ME as we continue this Journey together, you as slave, Me as your Owner, your Mistress.
Description
This will lead to a much more intense level of pleasure as MY loving slave.  I am so pleased with your desire to accept this opportunity to commit yourself to an even deeper level of service, obedience and devotion to Me as your Domina and Mistress.  Give yourself to ME as we continue this Journey together, you as slave, Me as your Owner, your Mistress.  So much closer now---so much MORE training and TIME together.  All you need to do is SIGN the bottom line, to make this happen for you.
Once you have purchased your contract, email Me with SLAVE CONTRACT in the SUBJECT line.  I will send your contract and answer all of your questions.
What an amazing CONTRIBUTION this is for our future together.
Product Download
Slave-Contract-Slavery-a4xgu7tb.mp3
Slave-Contract-Slavery-a4xgu7tb.mp3
Reviews
Wednesday, 15 February 2017
It was a bit more than two years ago that i did sign the Mistress-slave-c. my fate became sealed 6 months later as Domina did agree to change O/our contract into a lifetime one. For the rest of my life i am and will be Hers, Her slave, Her servant. Being bound to Her always and forever gives me certainty and comfort as i cannot be without Her, i need Her and Her control as i need the air to breath. i never regret my decision, with my obedience, my mantra, my obligation i celebrate it every day. i live my own dream, i fulfill my destiny by serving my beloved Princess for the rest of my life.
Tuesday, 13 September 2016
I'm Princess Shelle's slave for a little more than 4 months now and I have loved every minute of it. With signing the contract, I got the opportunity
to have a closer communication with her and serve her better.
Thursday, 18 August 2016
I am so excited! Today i signed my slave contract. Domina took it very serious to work out a detailed personalized contract for me. I feel so honored now. Full of motivation to please her, fulfill my duties and serve her in any way she desires! It is an amazing feeling. It feels so good to be owned, and the contract is an excellent way to underline this good feeling.
More reviews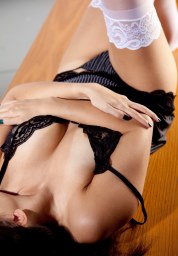 Get Updated