Sexual Nirvana
Take a walk alone with ME..deep into My forest of desire...
Description
Level: Medium-Strong
Length: 65 minutes
Category: VERY Erotic
Sample: LINK
Take a walk alone with ME...deep into My forest of desire---just the two of us—as I combine the power of your lust with the power of your love for your Princess, and create an overwhelming sexual sensation, throughout your body and mind—to a place you will never leave.
You are about to experience a whole new world of EROTICISM....get naked and cozy as I take you now.
Product Download
Sexual-Nirvana-9dtc5fym.mp3
Sexual-Nirvana-9dtc5fym.mp3
Reviews
Sunday, 29 May 2016
Every time I closed my eyes after listening to this file, I was back in the forest with her. This was NOT due to a post hypnotic suggestion; the story is just THAT compelling!
Wednesday, 12 August 2015
This puppy listened to the Sexual Nirvana file after it had been subjected to chastity for an extended period of time. This file becomes intensely erotic once the subject is in a trance. And you will enjoy the lucid story as it unfolds. Eventually you will come to learn what sexual nirvana Domina has in place for you. The label of VERY erotic is no exaggeration. This chastised puppy enjoyed the file very much when I were exposed to it, though the file itself has no mention of chastity at all. It is a story, a sexual one to boot. And I loved every second of it.
Friday, 26 December 2014
This file left me shacking with excitement. I really was in the forest with my Domina. Domina Shelle's mind is so amazing. She can create such a world to draw us into. I really don't think having sex with anyone in person could compare to this sexual experience. I cant express what I'm feeling about this file. I cant bring up the words to express it. I don't have the ability to really get the point over just how amazing this file it. It's not a file, its a sexual experience of a life time!
More reviews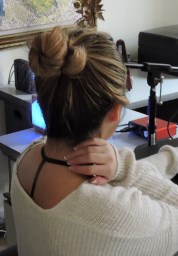 Get Updated