Paralysis-Carnal Desires
Listen and allow yourself to open up to your own CARNAL DESIRES.
Description
Length: 31 minutes
Category: Enslavement-Mind Control--Erotic Hypnosis
Locked deeply in Hypnotic SLEEP Paralysis, too deep to move.  you are VICTIM of your own pent-up wants and longings.  Feel your own desires open you up more, and allow you to be taken.
Taken, captured by lust and need...those CARNAL DESIRES that are stronger than you, stronger than your resistance.
Listen NOW and experience COMPLETE loss of control of both MIND and BODY.  your HOTTEST, wildest desires come to surface.
My silky soft voice sounds as if I'm laying by your side, whispering into your ear...your mind all MINE....your resistance POOFFFFF.
This is what EROTIC HYPNOSIS is all about.  Listen NOW, you always do what I want.
Product Download
Paraylsis-Carnal-Desires-(c)ShelleRivers.mp3
Paraylsis-Carnal-Desires-(c)ShelleRivers.mp3
Reviews
Friday, 26 January 2018
This one would be an instant favorite, if only I had permission to listen to it more. Domina's suggestions really work!
Friday, 19 January 2018
Oh, how i love to be paralyzed and teased, feeling the total control of Domina Shelle over my mind and body! And it's not limited to the session. The more i listen, the more She invades my dreams. The last nights i had more sexy dreams than ever before, making me to want to listen again...
Monday, 15 January 2018
Domina Shelle is at her consummate best in this session using her sensual talents to create an amazing **EROTIC** hypnosis experience. Using her silky voice to lull the listener into hypnotic bondage she sexually teases her victim until there is nothing but pure unadulterated passion. Like a snake charmer uses a flute to mesmerize, Domina uses her seductive words to coerce our inner lust to dominate us. She then skillfully demonstrates just how much control she has over our carnal desires and sets in motion a process that, with repeated listens, systematically breaks down our resistance until we utterly adore and worship her. Domina knows our weaknesses and she clearly intends to bind us ever more closely to her using powerful mind control to enslave us. I for one feel extremely privileged to be on this journey with Domina and this is yet another masterpiece that all true connoisseurs of this genre should own!
More reviews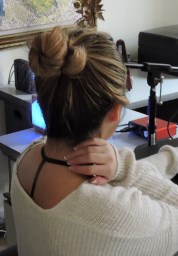 Get Updated