EROTIC HYPNOSIS MP3'S AND MORE
INTENSIFY YOUR EXPERIENCE
When you are deep in trance, you become submissive, obedient, and surrender complete control of your mind, body and will to ME.  When you are out of trance, in your everyday life, as a submissive to Domina, or as My collared and owned slave, you are to request/seek My permission to stroke, edge and cum.  By sending this tribute you surrender control over MY Cock.  I allow you to stroke, edging, to orgasm or deny orgasm when you send your Stroke tributes or Offerings.  Stroke Tributes are an expression of submission and obedience to My Orgasm Control.
you are expected to send Stroke Tributes when you are stroking My cock to edge yourself and climax, when YOU choose to do so.  Stroke Tributes are also sent with My instructions in certain files sessions, Playground commands, assignments, tasks or personal Masturbation Instructions I send to you, directly, as part of My Cock Control.
you may also seek My masturbation instructions, accompanied by the appropriate Stroke tribute.  Experience the pleasure of submitting to your Domina's greater orgasm/cock control with your tribute which confirms your submission and obedience.  you are living your life as My submissive.  Wanting My permission, arouses you and makes you harder.  Begging is preferred~ giggles~  This Masturbation Control "center" includes all payments that grant you My permission to use My Cock for BOTH O/our pleasures.  Stroke Tributes, CUM Deposits, Chastity Offerings, and Chastity Penalties, choose what is appropriate and know it pleases Me.  Remember that tributing is an expected commitment that makes you My slave, My submissive.
Manufacturer:
Michelle Rivers
Results 1 - 7 of 7

Masturbation Control
Products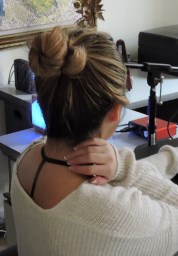 Get Updated