Master Triggers
Triggers DEEPLY IMPLANTED. I will train you, this will become a REGULAR part of your training course...
Description
Level: POWERFUL (and VERY important---must listen)
Length: 58 minutes
Category: Brainwash-Inductions-Triggers
Sample: LINK
Triggers DEEPLY IMPLANTED
This file is for EVERYONE---Very effective ESPECIALLY for those who have listened to My files in the past.  Bound to Me FOREVER and ALWAYS!  Bound in SUBMISSION and OBEDIENCE.
Obedience is PLEASURE!  In COMPLETE submission and obedience....I will train you, this will become a REGULAR part of your training course....I can't make you buy this file, ALTHOUGH you know that I know what's best for you.  Get the file NOW!  Be perfected!!!!  Allow MY voice to be permanent and COMPLETE in your mind.
This is part of your training schedule...you MUST listen 3 times the first week....then at LEAST 1 time a month EVERY month.
Product Download
Master-Triggers-hfe0n5sm.mp3
Master-Triggers-hfe0n5sm.mp3
Reviews
Monday, 22 August 2016
This Training File, whenever i listen to it, i don´t really know what exactly is happening, all i know is that i listen, obey and make sure that her commands always stay deep and well i guess that´s also all i need to know lol
Monday, 22 June 2015
This trance is a refresher and reinforcement course of Princess Shelle's triggers. After taking you deeply down with her enchanting voice she implants and reinforces some of her triggers and suggestions. You will definitely want to hear this file. Thankyou for this file Princess Shelle.
Tuesday, 09 December 2014
As with every one one of Domina Shelles files, I love this one. I'm still rather new to Her, but I want so much to be Her good boy, and this is a major step in that direction. I've looped this one while I sleep and it seems to make the effect even more intense. Domina takes me so deep in this one, I don't want it to end.
More reviews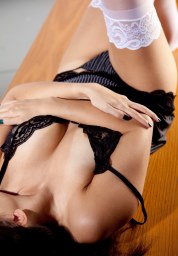 Get Updated