Induction -- My goodboy
START HERE on your journey of discovery with Domina Shelle.
Description
Level: Mild
Length: 11 minutes
Category: Inductions
It is important to Me that potential customers feel comfortable with Me, My voice, and My style, before diving in to My personal erotic world of Hypnosis.
This is a simple induction file, which will hopefully inspire you to start a journey of discovery through My website, My files, stories, games, and photos.
Product Download
Induction-My-goodboy-3kzo8wna.mp3
Induction-My-goodboy-3kzo8wna.mp3
Reviews
Sunday, 09 July 2017
I have just started my journey with Princess Shelle.

I have tried other hypnosis files, be she is the real deal.

In a short ten minute file I fall so deep and can feel the aching need to serve grow stronger and stronger.

It's difficult to put into words this blissful feeling, so all I can say is thank you Princess Shelle, please let me be yours!

Will
Saturday, 18 March 2017
At Shelle's suggestion, I have started my journey with this file. I listened to it last night 8 consecutive times and then went to sleep. To my surprise, I woke up several times during the night, completely aroused, horny, and thinking of Shelle. I don't remember dreaming of her, so how does one wake up so aroused? It's only a 10 minute file…yet in this brief time, I feel like She has just given me the keys to an entire candy store. It's as overwhelming feeling...like trying to figure out how to consume an entire store of candy. So, now, what do I do with all this arousal?

I'm eager to move on to the next file, but this one was so wonderful that I might continue listening for a few more nights.

Saturday, 11 March 2017
The first step into the wonderful submission to Princess. You crave to be a good boy, that is your new goal. So innocent, yet so powerful will this file lead you to your new life.
More reviews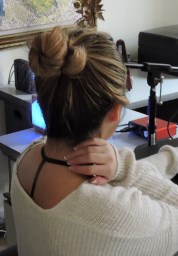 Get Updated