Dazed and CONFUSED
Over 30 minutes of erotic stimulation...while My sweet voice torments your mind.
Description
My pet, this session continues your path to NOTHINGNESS.  your Domina will take you deep into a hypnotic trance, bringing you to true subspace.  So, be warned My sweet, this file is POWERFUL!
I wonder if you can survive over 30 minutes of erotic stimulation, while hearing My sweet voice tormenting your submissive mind.  I know you won't be thinking of much as you fall deeper and deeper into My world of erotic submission.  A mind fucking TRAINING session...not for the faint of heart...If you want your freedom, My advice is don't listen. Giggles!!!
I am a POWERFUL Woman.  I will strengthen My grasp over your mind, I will reshape your desires.  So, if you dare...find a private place, strip naked, lay back and relax while you accept your place at the feet of your Domina.
Note:  This file is the perfect progression experience, as such if you are desiring to achieve the most, I highly recommend listening to My Realm of Unconsciousness session.
Product Download
Dazed-and-CONFUSED-(c)ShelleRivers.mp3
Dazed-and-CONFUSED-(c)ShelleRivers.mp3
Reviews
Tuesday, 28 March 2017
Difficult to remember what happened. i've vague idea that it was about erotic submission and obedience. i know i can't resist my Domina. i crave Her control more and more.
Tuesday, 21 March 2017
Domina warns you not to listen, and i Obeyed - at least i think i did? i don't really remember anything she said, just incredible bliss at the sound of Her voice. Thank You Domina!!!
Tuesday, 21 March 2017
As Domina says above that if you want your freedom don't listen. She's absolutely right. I listened and now securely trapped in a life of bliss and happiness and the overwhelming need for Domina in my life. If you listen you will be like me and live you days craving for her voice as the only source of your happiness. Thankyou Domina for this amazing gift.
More reviews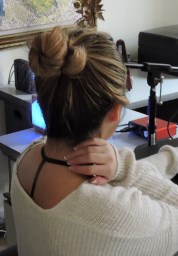 Get Updated