Brainwashed III--Program 3
Program 3 of My Phase III Brainwashing...
Description
Length: 34 minutes
Category: Brainwash-Mind Control
Brainwashed Phase III...Program 3
you are brainwashed to be brainwashed, you must listen to My voice and fall deeper into My control.  Listen now, prove that you TRUST ME!
Product Download
Brainwashed-III-Program-3-(c)ShelleRivers.mp3
Brainwashed-III-Program-3-(c)ShelleRivers.mp3
Reviews
Sunday, 16 July 2017
This is the most important file in the brainwashing series – maybe one of the most important files at all – a very strong commitment. "Manipulated and Suggestible" is a very good complement to that file. I love a lot to listen to both of them in sequence. The days of wandering around in the world of erotic hypnosis and internet porn are over. There is no free choice left to pursuit short term, non-lasting pleasures. I love Domina and i am willing to give such commitment. Now I have to decide what to do with my existing file collection...
Tuesday, 21 February 2017
Feels so good to be brainwashed...feels so good to be under Domina's control.
Friday, 23 December 2016
My Domina suggested this, so I listened unaware of what to expect. My Domina has completed control over me, there is nothing she can't make me do. I live for her happiness. This makes me so very happy.
More reviews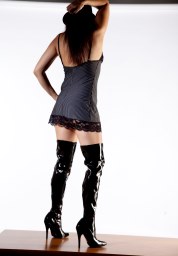 Get Updated