Brainwashed III--Program 2
Program 2 of My Phase III Brainwashing...re-programming your mind.
Description
Length: 31 minutes
Category: Brainwash-Mind Control
Brainwashed Phase III...Program 2
Accept your COMPULSION....strip for Me, My pet, find a warm place, put on your slave collar and LISTEN NOW!
Let My voice take you deep down….just accept your place.  Accept My commands as I make you into the obedient pet you desire to be.  No need to tell you much about this session.  you don't know you need it...you want it...It's more BRAINWASHING.  you already know that I hold the title of "QUEEN of both HYPNOSIS and BRAINWASHING"...This session will take you into a wonderful deep hypnotic trance and I will fu*k with the programming of your mind....Brainwashing you and PROGRAMMING you into even deeper submission.
Yes, you will let go and let Me do what I do best as your Queen, your Master Mind of Brainwashing, is programming your mind with BRAINWASHED PHASE III -Program 2.  This continuation of the series locks you in so deep there is no escape.  I'll sneak in, as you sleep and change things around a little...like changing the programming in your computer...your mind is My computer, I'm making it My Masterpiece.  you won't feel a thing. Giggles!!!
Listen to Program 1 before listening to this file.
Product Download
Brainwashed-III-Program-2-(c)ShelleRivers.mp3
Brainwashed-III-Program-2-(c)ShelleRivers.mp3
Reviews
Sunday, 15 October 2017
Absolutely amazing! Love Domina and her wicked spiral of ecstasy that leaves me forever trapped, and forever wanting more and more of her!
Friday, 06 October 2017
Domina helps me to surrender to her brainwashing with a true masterpiece. Thank You Domina for the hard work You put into all of Your file; this is one of my favorites!
Monday, 27 February 2017
This is currently my favorite out of all three phases of the Brainwashed series, and i only wish i could give it more than five stars. i am brainwashed by Domina Shelle.
More reviews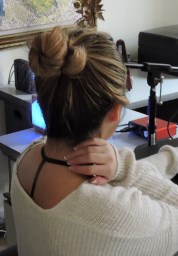 Get Updated