My Blog
Written by

shelle Rivers

Category: Blog

This week you will let go and let me do what I do best as your Queen, your Master Mind of Brainwashing, is programming your mind with BRAINWASHED PHASE III--Program 2. This continuation of the series locks you in so deep there is no escape. I'll sneak in, as you sleep and change things around a little...Yes, like changing the programming in your computer...your mind is My computer, I'm making it My Masterpiece. you won't feel a thing. Giggles!!!
I tell you what I want you to hear, what I want you to know, and exactly what rules you are to live by to make Me happy. Brainwashed, helpless and controlled, you will become even more obsessed with ONLY ME to love, adore and serve....Obedience IS pleasure.
HARD AND USEFUL
With a week in Chastity I gave you the opportunity to live out your fantasies of submission and obedience. This is your REAL submissive self, needing the pleasure of being used. you want to find a way to show me how obedient you are, craving to please Me, to tell Me who you belong to, that I own your body and mind......that you need My c*ck control.
Just reading this is making you hard and useful to Me, so dedicated to My happiness. ~~~Giggles~~~ I own you and your purpose is to please Me...you need My permission to c*m. You need to beg Me for release. And just because you beg, it doesn't mean I'm going to give you what you want, you need to earn it. Show Me you want serve and be used by your Domina. Just think for a minute. Where would you be without Me? What if I weren't in your life, anymore? Such a void....Even stroking would lose much of its meaning, when it's not under My control...
ASSIGNMENT
This is the 4th week of your Obedience Savings Assignment. (If you picked up the assignment later, keep going till week 4.) Just a reminder, you are to add up all the savings that you sent Me and put the tally in this last email. you are to put "Thank You, Princess" in the subject line. I will review your assignment, assign your grade and show you the pleasure of serving your Domina with a sexy reward for My good little puppy.
PHOTO SHOOT
I am still working out details for the timing of Our photo shoot. I want to keep you hard and drooling in anticipation. In your Questionnaire, many volunteered to support Me and Lady Helena with a contribution to DRESS ME. I will have many pictures together with My slave Girl. Look for more updates on Twitter and future Blogs.
NEXT WEEK
MISSION IMPOSSIBLE--ACCOMPLISHED is next week's file. C*m find the wicked feeling of a submission so strong and irresistible. You will be bound by My words. Utterly, helpless and completely brainwashed again by My voice begging to be used for your Owner's pleasure. you crave, want and need to make your body available at My disposal.
Speaking of at My disposal.....~giggles~ Also next week is a special "hands on" Assignment Contest. Looking for record breaking results...And I haven't forgotten you, My Chastity slave.
SLAVE HANDBOOK
Also ready on slave for Shelle, SFS, is My slave Handbook that outlines all My rules and expectations for My contracted slave. This tells you what I expect in O/our personal and intimate communications. It outlines your obligations to your Domina. Conditions for orgasms, sexual activities, Chastity slaves, your collaring, your slave contract and the benefits you receive for your service and devotion. you can expect My time and attention to your needs and to give you opportunities to please Me and make Me happy with expressions of your submissive nature to serve and obey your Mistress Owner.
If you are interested in My slave contract contact Me.
My special deals...
Brainwashed III--Program 1 --
Continue My path to perfect servitude and submission...Program 1 of My Phase III Brainwashing.
Subversion --
POWERFUL Brainwashing and Mind Conditioning.
Manipulated --
My BRAINWASHING will breakdown your mind until I have all control...make you My puppet.
Reality --
Dazed and CONFUSED...like you have never EXPERIENCED before.
Written by

shelle Rivers

Category: Blog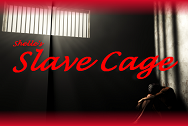 This week's file, slave Cage, brings you to an even deeper level of obedience and submission. I take you deep into trance and play with you. I allow you to feel the pleasure of your obedience, just by hearing the sound of my voice. Your surrender is now automatic, there is no resistance left. Each TRAINING now just strengthens the binds that I have over you. After this full week of submissive training, you will be tested...YES, your mind and body weakened and blank….a programming you will not miss. My puppy, don't think, just listen NOW and STROKE IT, nice an slow. Did you know that you are so much more OBEDIENT when you are hard and stroking...I always have control when you are HARD. In your submission and complete obedience, so aroused and horny, you will find ways to make Me happy. This deepens your sense of enslavement and the need to please Me. This is how I want you, more suggestible, obedient and submissive. More desperate for My attention. I always give you ways to please your Domina and be more useful by serving Me. The progression deepens when you follow My instructions to do this Savings Assignment.
SAVINGS ASSIGNMENT
I gave you this Obedience Savings Assignment, seemingly unconnected to your puppy training, as a test to deepen enslavement with REAL and TRUE obedience. your willingness to sustain this 4 week assignment which is not a usual Mistress-slave training task shows Me you are really Mine and a true slave to Me, because This assignment is tough... It's long. You are on your own with something likely outside what you usually do. There is no immediate reward unless you are learning the pleasure of Obedience when meeting My desires, My needs not yours. Sending Me your savings is serving Me in the way I want to be served. It pleases Me and makes Me happy with you. When you live your whole life as your REAL self, then you want to serve Me. Remember, My pet, your training is ongoing.
I am VERY pleased with all who are participating in this Assignment, now in the last week. Remember to add up all your savings in the last email you send. I will see if you did it. How well and conscientious you were. You did something very special for Me and I appreciate it. I will give a grade and send a happy reward. This is truly an even deeper level of obedience, submission and enslavement. you are living your life with your Domina at the center and are looking for and needing My approval. And you have it. This is what My Perfect slave looks like, My puppy.
SELF AWARENESS
My puppy, you loved being My sex toy in Unsuspecting Curse, didn't you? Now think for a minute, about Obedience...the different levels of obedience, submission and enslavement. If you are a submissive man, and you are, you get aroused when you are obedient and submit to My instructions when I take you deep into trance. you experience your true nature. This is who you are and want to be, your REAL self and you can be this only with Me, your Domina... you surrender and submit your whole aroused being, your mind, body, and c*ck in this HypnoErotic World I have created for you.
It's easy to be obedient when I order you to pleasure Me, to stroke your c*ck and c*m for Me. you feel the pleasure of your obedience AND an orgasm. This is really about you, isn't it? Lucky I want you to be happy serving Me. ~giggles
PHOTO SHOOT
I and Lady Helena will have Our photo shoot soon. From your Website Questionnaire, you wanted to see Me in more commanding and dominating poses, dressed like the Mistress you want to adore and obey. your wish is granted. you will also see pictures of Me together with My slave Girl, Lady H.....so many ways to imagine yourself serving your Domina.
Now is your chance to DRESS ME in the outfits for Our Photo Shoot coming soon, so We have time to get them for your c*ck hardening photos... I will be adding items to My wish list for the photoshoot and let you know on Twitter....These photos are going to be so HOT!!!! If you use CASH ME, I'll send a free picture with My personal instructions.
Again, thanks for your Birthday present for Lady Helena and for the Halloween pictures you sent. I enjoyed looking at them, My baby.
NEXT WEEK
I wanted you hard, pliable, weak and useful to Me with a week without My permission to c*m, craving My c*ck control. Next week you will find out how I will use you with Witchcraft, when you give yourself, only to Me. I am your everything.
Thank you for your SUPPORT and come close out this year with ME! It will be BEYOND your EXPECTATIONS!!!!
Check My special deals! ...
Compromised - A Seductive Hoax --
BRAINWASHING---MIND F**KING---and VERY SEXY play.
Collar Of Enslavement --
An arousing hypnotic journey as a collared slave, leaving you HARD, HORNY and ready to EXPLODE.
Lucid Dreams --
"My Lucid Dreams"
Written by

Administrator

Category: Blog

As a reward, I am transporting you once again, mind and body, with this week's file (Unsuspecting Curse---This is re-mastered, so powerful and so HYPNOTIC, even if you listened to the original, you will want to experience this NEW VERSION), into the magical world as the Black Magic Woman. you will find yourself lost in the most amazing trance. Back at My tent with My Crystal Ball....helpless and spellbound. This perfect mind control file leaves you BRAINWASHED and under My spell with an unexpected fantasy adventure. My Chastity slave is allowed to follow the file commands or offer Me your Orgasm Denial and continue staying hard and horny for your Princess. To prepare, listen to Black Magic Woman... If you don't already have it, find it in SPECIAL DEALS.
ASSIGNMENT
My puppy, so obedient with your slave Puppy Training sessions. I just love My little puppy showing Me devotion and loyalty with your Obedience Savings assignment. This is something REAL I can see. A good puppy is always eager to meet all his Owner's needs. I may get you back into training at your Mistress's feet with sessions 103 and 104 when I think you need a firmer hand on your leash and collar. Now, SURRENDER B. ~giggles~
This should be week 3 of your Obedience Savings Assignment. It's not too late to start it now and finish it in 4 weeks as part of your puppy training, testing your obedience in your everyday life and getting My personal attention. Review the assignment. I want your feedback...I really want you to learn the lesson that serving Me brings much pleasure....to both of U/us. So your review tells Me what you think and I can use that in the future.
Remember to keep track and send along the savings for each week. Next week, the 4th week of the assignment, you will include the total savings in your email, so I can give you My grade for how well you learned this lesson and maybe send My good boy a reward.
LADY HELENA
Now here is proof of the superiority of Women. Who else is going sky diving? I want to thank you for all the support for My slave girl, who has done so much for all of U/us. Now, She wanted Me to pass along, so I quote. "Your slave boys better be ready when I get back. After feeling the exhilaration of diving high through the sky, I won't be as easy to impress. I may need to be more demanding to satisfy My higher expectations. So, they better up their game when I give any direct commands."
Lady H. also said She appreciates your generosity and was looking forward to having Me send along anyone I thought needed Her services, so She could thank you, personally. Anyway you need to watch for Her new releases, so you have something else to talk about. you have My permission to initiate contact directly with My slave girl, if you are brave enough....don't forget, if you missed Her birthday, buying Her off with a belated present may be worth it to you next time I send you for disobeying.
HALLOWEEN
With Halloween, I want to make this an annual assignment for My Sissy slave. Remember last year? Halloween is a great time for dressing up. If you already have plans, wonderful. If not, My puppy, Princess has an assignment for you.
You are going to go all out and dress up for Halloween. I'm going to expect one thing, again, SATIN PANTIES, but everything else is up to you.... theme, outfit, makeup. Your ASSIGNMENT is to go all out. I want a picture of you looking pretty in your Halloween Costume. Take a picture and send it to Me. Anyone else in a Halloween costume, please feel free to send it along.
Look at My Special Deals to find files with a Halloween theme, spooky, dangerous and scary.
DOMINA SHELLE'S SLAVE HANDBOOK
I will soon be posting on My slaveforShelle (SFS) website for contracted slaves, My slave Handbook. Placed into this one Handbook are My general rules which outline what I expect from My slave, day to day activities, how I am to be served, and the care W/we put into O/our Mistress-slave relationship.
If you are interested in pursuing this and gaining the benefits of My time and attention and the SFS website, then, either order My slave Contract and I will follow up, once you contact Me. OR email Me with your questions so I can explain it all to you, My pet. Put "contract" in the heading.
NEXT WEEK----Let's see you get out of the PSYCHOLOGICAL Cage. ~~~GIGGLES~~~
I have been thinking that I may need you a bit more manageable, easily suggestible, horny and useful for your Domina. Maybe you need to be Caged, to keep you eager and excited to please your Mistress.
Be sure to visit My special deals.....I have placed several sessions here this time, just for your Halloween TREAT, or maybe a trick or two.
Written by

shelle Rivers

Category: Blog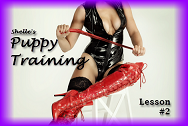 Part 2 now released...slave PUPPY TRAINING 102
My puppy, you are doing so well with your PART 1 of puppy Obedience Training.  How much sexy fun, you, on all fours, Me, playing with that hard thing between your legs....and you are doing all the tricks and coming to My feet for your reward.
With this week's training file, your Mistress gives Her puppy the rewards of being My good boy.  See what I have in store for My little puppy slave. ~giggles~  I'll take you into a light trance, I want you to experience and remember everything in your conscious mind.  With Mindlessness and Sexual Psychosis I was deep into controlling your subconscious and having you reach Mind orgasms.  Now you submit to My arousing control over your physical body.  Mind and body.....obsession, addiction, submission.....all with the heightened pleasure of obedience.
If you don't have PART 1, now is your chance to get the full experience in obedience.
ASSIGNMENT
This assignment is part of your obedience training.  Are you doing your Obedience/saving assignment, My pet?  Four weeks keeping track of anything can be difficult.  But that's one reason I've given you this assignment.  It's meant to reinforce connections between U/us that come easily when you listen to My files.  And I want you to carry them over to your everyday life.  Then I can see you are obedient and are thinking of Me throughout your day.. And when I see your email, I think of you serving Me as I want to be served.  I want you eager to please Me, with your puppy files and these assignments.  That strengthens O/our bonds, My control and your submission which intensifies all your sensations.  I'm loving what you are doing with this assignment, seeing your obedience and service to your Domina /Owner in action.  your Obedience IS Pleasure, My puppy.
NEXT WEEK
Next week is dedicated to Halloween...I will be having ghostly tales to keep you on edge. (AND/OR) I will have a new SURPRISE file.  There will be plenty of Special Deals on Halloween, monster, ghostly, scary themes.
But more important than Halloween, is Lady Helena's birthday on the 25th.  Let's make this special...So, here is your opportunity to do something nice for My slave girl -- Lady H's Birthday.  I also give you permission to take a look at Lady H's new RELEASES as I let Her take charge of you.....
My special deals have changed...
Written by

Administrator

Category: Blog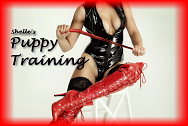 My NEW MP3 -- slave Puppy Training 101 --
brings you back to role playing as My obedient puppy dog as I take you deep into trance. your Questionnaire responses showed a strong preference for puppy play in files, roleplay, assignments and slave training, some interaction. I call you, "My pet", with good reason. Look at the similarities. A puppy is COMPLETELY obedient, loyal, devoted, loving and protective of his Mistress who takes good care of him. What Domina/ Princess doesn't want those qualities in a slave that serves Her...making you Perfect for Me is what I expect from this training...Plus it's so much sexy fun.
I will see how well you follow instructions. you will wait for Me to give you commands and your little treats for being a goodboy!! Have your collar and leash for this, your slave obedience training as My puppy dog. Let's PLAY.
ASSIGNMENT
The lessons learned from your puppy obedience training will be tested on this week's OBEDIENCE SAVING ASSIGNMENT. This Assignment has two parts and will last for 4 weeks. You will be graded. It puts your obedience to My instructions to the test. It may require major changes to your usual routines. Will you give it your best effort and reap the rewards of pleasing Me with your Perfect obedience?
I am going to help you find ways to save money on the regular things you ALREADY buy and give you the incentive you need to make this a permanent habit. Spend wisely on things that are important to you. Entertainment and vacations. Sharing life with family and friends. Saving for a car, your retirement. Know your priorities and adjust your spending habits, accordingly. Practice obedience to your Mistress, My puppy.
POWERFUL MIND CONTROL
WOW! When I conceived My last two files, Mindlessness and Sexual Psychosis, I could feel how powerful they were going to be. Your reactions and reviews overwhelmingly confirm how much you want and need to surrender to My control. How arousing you find My voice and power over you.
you do love being hard, horny and completely controlled...so turned on and staying on the edge of a c*ck Explosion. Because you are weak for Me and have no resistance, this allows Me to brainwash your mind so perfectly into what I want you to be....Being mindless makes you submissive, happy and content. When you are mindless it makes Me so happy and you yearn to make Me happy.
When you remain mindless it is easier for me to train you. Bring this mindset to this week's puppy obedience training file and accompanying Assignment.
QUESTIONNAIRE
Thanks again for your Questionnaire responses. I plan to use many of your suggestions. This puppy training is one popular focus. Just a brief summary of other popular interests...
Files:  All BRAINWASHING files are most popular. Chastity files get a lot of support. Sissy files, for those with this orientation. Popular titles include, Behavior Modification, The Unethical Therapist series, The Experiment. There was a wide range of favorites.
Monitoring and supervision is popular as is SKYPE, something I am seriously considering with Lady Helena. Lady H is another favorite for Dungeon play, sex toys. you want Me to send you to Her for punishments and worship. My body is a real turn on for worship and you give suggestions for more Dominating poses in out next photo shoot. More pictures of Lady Helena and files with the both of Us.
NEXT WEEK
Your training continues with PART 2 of your Puppy Obedience training with immediate rewards right there at My feet.
My Special Deals...
Tranceformation-My Baby --
Can you imagine what being My Baby could mean to you?
Purple Heart --
EROTIC---STRESS RELIEVING---ASS RIDE.
System Override --
I will override your conscious mind and reprogram your subconscious...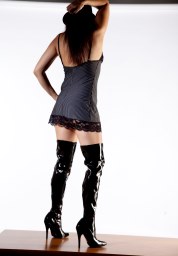 Get Updated