My Blog
Category: Blog
From Therapist to Dominatrix, O/our connection gets stronger and stronger in My erotic fantasy world.  Some of you thrive in Chastity and I feel your genuine love, submission and obedience.  Others may not consider Chastity to be a personal long term commitment, I know some should consider benefiting with pauses from constant uncontrolled masturbation.  I expect to have the curriculum ready, soon.  Did you enjoy the Tease and Denial 101 preview? ~giggles~
This week, it's the Dungeon for you My helpless puppy.  My NEW Mp3 - I have you Naked and Exposed--In My Dungeon. It's the next best thing to an ACTUAL LIVE session with Me.  When I take you deep into trance, your mind becomes even more submissive and obedient.  My hypnosis places you suspended, in a new reality of bondage and the pain of sharp strikes from My riding crop.  My words, because they are MY words, turn the searing pain into arousing pleasure.  See how much you will crave repeated visits to My torture Dungeon where your pain is My pleasure.
Custom File and Direct Control
I have something very special planned for you, My pet.  I will draw you into the deepest erotic hypnosis of obedience, obsession, addiction and control in a most personal way.  Based on Therapist 5-Wicked Therapist the Unethical Dr. Shelle as the Wicked Therapist will take you as Her next patient.  This is a Customized file edition addressing you, personally, as My patient, throughout O/our private one to one therapy training session.  I take you deep, keeping you obsessed with.... well, ME.
The "cure" for your addiction makes you My slave.  Sounds delicious. ~giggles~  See how I devour your mind and will to use your obedience and submission for My unethical financial gain.  Under My "suggestions", I keep you hard and useful.  Cum and fantasize about Me in a way you never have before....Email Me with CUSTOM in the subject line.
This is to show your interest in getting more details.  Strictly fantasy?  Or is danger lurking?
I will respond to Your email with all the usual file details in a week or so, including the cost which will be much less than My usual Custom files.  This is part of My unethical scheme to keep you addicted to your deepening enslavement and MY control.  It will also help to offset the losses and expenses while My site was down.  There is NO obligation when you email about your possible interest.  Beware.  you can't resist My voice and words of instruction when I call you by name.  Remember to add CUSTOM to the subject line.
NEXT WEEK
I am putting together a Website Questionnaire Assignment for you to help and give Me some feedback and answer some questions.  I have to make some needed changes, which this website disruption has brought more into focus for Me.  I have had enormous expenses bringing My website back online and now paying for additional professional services for My website and File production.  More next week with My questionnaire assignment.
Also next week, I will be taking stricter control over you, My puppy, and put you on a shorter leash with a new PLAYGROUND TRIGGER.
My special deals...check them out!...
MY VIRUS --
MY VIRUS---THE PERFECT PROGRAM---NO ANTIDOTE.
Vixen - Seduced Into Slavery --
HIGHLY Sensual and EROTIC.  This file is about Seduction and Choices.
Drink Of My Essence --
This file will purify your mind, body and soul, and help you dream of your Princess every night---This is a PERFECT loop file.
Category: Blog
I am very happy with the response to your training assignment even with all the distractions from this terrible disruption to My site. I know you love Me and want to take care of your Princess.
you are learning your lessons just as I expect you to. Anything and everything you do to serve and please your Domina brings you pleasure. This is what I want for you to experience. you don't get any harder and euphoric than when I control your orgasms. A submissive man needs to be obedient and controlled. Whether listening to files or performing assignments, I want you to live with the pleasurable feelings of offering yourself to be used by your Mistress to please and serve Me.
THERAPIST-CHASTITY, USEFUL WHEN HARD
Dr. Shelle is back to continue your training and take you deep into trance with the arousal of Obedience. This week's file "Sexual Trance-ference" is good for you. This is what you want.
It's My gift of sultry hardness to you. When you are hard, horny and desperate to please Me, you become USEFUL to Me. you become so eager to serve and obey. O/our relationship is in PERFECT balance.
My puppy, you are being trained to get even harder every time you FEEL useful to Me. With summer slipping away, your mind has been slipping deeper under My control. You are discovering the PLEASURE of serving your Domina. To prepare for this week's file, listen again to Therapist 5- Wicked Therapist.
Sign up for TEASE AND DENIAL emails or text messages during this week of Chastity. Each email, will keep you on edge while in Chastity for your Princess. If you are interested in My Chastity C*ck control training instructions, send Me a $30 Chastity Offering ...Then send Me your email. Put "Teasing" in the heading. I will send you 2 emails. If I am very pleased with your progress, I MAY have a surprise for you.
LADY HELENA and NEW TRIBUTE OPTION While still waiting for Visa to be cleared for Lady Helena's site, My lucky slave boy, you will be able to buy Her products and services from My site, just check her folder or NEW RELEASES. Remember Lady Helena is My slave and she works for Me. She specializes on what She does so well, the Harder edges of Femdom.
While exploring alternative Tribute option, I found what looks like the best possible way to send many of your Tributes and gifts. https://cash.me/$ShelleRivers.  Look into it and email Me with any questions.
Reviews and Promotion
I want to stress, again, the importance of reviewing My files, assignments and other offerings that I have. When a new customer comes to My website, they look around and explore what's available and what you have to say about it. Reviews are very much one way you serve Me well and should feel good about it.
NEXT WEEK- The Dungeon
I continue your descent and reinforce your enslavement. The Dungeon is where you feel the intensify My total control. you trance into a sleep of surrender. I put you in touch with your deep seated need for submission. Discover how far you will go to feel bound to your Domina.
My website is ready for your purchases, isn't it nice to be close again.
Oh My contracted slave, your NEW TRAINING will be ready for you within 24 hours.
Category: Blog
My pet, what a long nightmare I have just awakened from. It has been pretty brutal. A lot has been lost, including sleep, and I will need your continuing support to recover. It was an incredibly stressful and hard job to get My website back on track. I want to publicly thanks My IT experts who came to My rescue. This return would not have happened without you. Also, It is very comforting to see how many came to offer your assistance. I love and thank you all.
Well your Domina has good news, my site is back online, still some fixes to complete. The site will be BETTER than ever, maybe a better experience for all of U/us. In the last two weeks I changed host providers and made various upgrades and refinements. Many of which are under the covers...giggles....although you will notice a few refinements and enjoy the faster experience. Although the timing of this upgrade was unplanned and harder than expected, much harder than expected. As such My site was offline longer than desired and expected.
All said, I'm very excited...giggles...that the last few weeks have allowing Me to return to continue mind f#$king your little head. Which I know My mindless puppy loves and craves. As W/we work to catch up on two weeks of hot sexy and mind milking My pet.
Chastity
Doesn't it seem so long ago that you were in the wet t shirt pleasure of My control? Later this week you are to prepare for Dr. Shelle to lock you up, with a possible opportunity to sign up for Tease and Denial sessions to keep you on edge. This will be decided when the new file is RELEASED. And I am working on plans for a CUSTOM file based on The Wicked Therapist. More on everything in the next blog.
Website
As you visit My website, you will find that I'm still working on some details. There will be some things that are not yet perfect, so bare with Me.  For instance reviews will go up later this week, some links need to be corrected, they are broken in some cases. I'll get to them. I'm still working on getting payment and file download up and working. I hope this will happen TONIGHT!
Thank you again for standing by ME, supporting ME and for all of your LOVE and well wishes. I have survived!!! I am your Domina, I am your Queen, I am your Princess, and I am your everything. I really have missed you so much, you are MY slave, you are MY world too. I would be LOST without you here with ME!
EMAILS
I have moved My emails to My new webmail server, NOTHING will change for you. There may be a change in the look of an email, but nothing else. Keep emailing at the same address. The only problem with emails is that My email folders have not transported yet. So if you are waiting on an email response from Me, waiting on a collaring, or contract, HANG tight! I will get that folder into My new server so that I can answer you. So don't worry, I could NEVER forget about you...just gonna take a while longer. Sorry for your LONG wait!
Kisses
Written by

Administrator

Category: Blog
WICKED THERAPIST
Slipping deeper and deeper into your mind, My puppy.  Dr. Shelle will be doing Customized, personal/individual therapy sessions for My special pet.  Email Me, with "Therapy Addiction" in the heading, if you want a "private" appointment for an intense individualized file when I talk directly to you.  Then, I will get back to you with all the details.....
My goodboy, I'll allow you to go buy a pair of My worn stockings or pantyhose.  I may even let you breath-in My scent or stroke with the silkiness.
WET T SHIRT CONTEST
With the heat of summer, I went to the beach as you know.  This is My 2nd favorite place to be.  Which reminded Me I owe you a story.  So, this is a good time to tell you the rest of that Wet T-Shirt story.  It was a while ago when I was on that Stage in Panama City, Florida in the middle of a Wet T Shirt contest, but I remember it like it was yesterday.  I had promised to give you the rest of the story.  As a refresher, here is Part One of THE WET T-SHIRT CONTEST.
CONTINUED STORY
Back to the rest of the story......as W/we last left your Heroine......I was HOT, wet, barely dressed. What happened next was the judging. There were 7 girls lined up on the stage next to Me as contestants. The master of ceremony walked across the stage and stopped next to each of Us, pretending to have a big magnifying glass in his hands, as he leaned close "inspecting" all of Our breasts. The crowd, mostly the guys, were all worked up, cheering and clapping as he past each contestant.
When he approached Me the crowd got noisier. I remember loud howling and whistling. He looked at My face and smooched his lips out as if to kiss Me. I'm so cute.....As he "inspected" My breasts, instinctively, I shifted My shoulders back and forth and pushed out My wet breasts, nipples hard and protruding. Now I heard this group of guys at the front of the stage screaming out with delight at the top of their lungs....I even noticed one guy with his hand in his pocket......MMMMM
The effect I was having went to My already dizzy head......Me an exhibitionist? I made a belly dancing move to great delight. I felt great up there on the stage. I thought: Look how mesmerized they guys are just looking at Me. I know I can mesmerize you, My good boy, with My voice and words. That moment was in the back of My mind, when I decided to have you concentrate My pictures during your daily mantra ritual.....maybe with your hand in your pocket.
Clearly, I was generating the loudest applause. Wolf whistles and lusty cheering as the master of ceremony stopped in front of each wet T shirts.
And the winner is: your PRINCESS SHELLE. Then, this group of guys who were at the front of the stage, crowded all around Me as I got offstage. They wanted to take Me out to dinner...and made some other some other propositions. I told them I was sorry, but My sisters and girlfriends have dinner already planned....We were going to this place called Captain Anderson for their AMAZING lobster tails. But the guys wouldn't take NO for an answer. I said there are six of us. Thanks, but really, GOOD BYE. The guys looked at each other and the spokesman said...we'll treat ALL of you to dinner...I turned to My group and they all nodded YES. Dinner was fabulous. Lobsters, My favorite. We all had a lot of boisterous fun with some serious flirting...... And now you know the rest of the story.
DINNER AND THE PLEASURE OF SERVING
So, a pair of perfect, perky breasts and two cold and very hard, erect nipples got Us six lobster dinners that night.  I know you are curious to see My breasts and nipples clinging to a wet T shirt.  I will send a couple of pictures of what won the Wet T Shirt Contest that night and got the boys all excited...
If you want to treat your Domina to a lobster DINNER, do so...then email Me with "Wet T" in the subject.  you will ask for your pictures and I will send you a sight to behold.  you won't find these pictures in any of My Picture packs.  This is also the perfect opportunity to imprint in your imagination and fantasies pictures of your Domina's body for the next time you hear My voice and words, listening to My files.  See and hear your Domina!
...Plus when you treat Me to dinner, I have MORE surprises.
Yes, in addition to the Wet T pictures, I have a Pleasure and Control Training ASSIGNMENT for you, which includes additional sexy pictures and some instructions for you to obey while concentrating on ME and accepting an arousing new fetish.  When you buy Me dinner, spoil Me and send Me tributes, you serve your Domina in the way that pleases Me best, giving me something that is REAL from your heart.  With this assignment I want you to experience the pleasure of Serving Me and at the same time I will train you in your increasing need to WANT My orgasm/c*ck control, which intensifies everything for you, My puppy.  you love to serve your Domina in the way she wants to be served.
NEXT WEEK
Just in time to put your world back in balance, next week prepare for Dr. Shelle's NAUGHTY CHASTITY session, you LOVE MY chastity. ~~~YUMMY~~~ you will also be able to sign up for XTRA BLUEBALL tease and denial play.
Be sure to check out SPECIAL DEALS! ...
Lady Helena-Text Chat - 30 min --
Schedule 30 min private TEXT Chat with Lady H.
The Perfect Drug --
The perfect drug works on the mind and the body at the same time...
Body Worship - My Sexy Feet --
Feel Me seduce you with MY sexy feet...
Breast Obsession --
you are already addicted to My voice, and have surrendered to My words—now it is time for you to obsess with My body—giggle.
Sexual Submission --
Up close the MOST INTIMATE and sexual SUBMISSION ever EXPERIENCED with your Princess---join Me as My Totally submissive sex slave forever.  you will be Mine.

PS....I am soooo SPOILED, My BIRTHDAY was more than amazing.  I still have gifts with NO names.  Thank you for making ME HAPPY!
Photo Session---
Lady H and I are working toward a new photo session, Steve My photographer will be available again in late September...so soon I hope.  I can't wait!!!!
If there is anything you would like to see either of U/us dressed in, send it.  My size is small...email Lady H for her sizes, I'm not sure what size those HUGE breasts are, LOL.
Written by

Administrator

Category: Blog
you made Me a very happy Domina with your thoughtful birthday presents.  I have to give you more chances to spoil and pamper me, like a good slave should for his Mistress.  I am PLEASED!!!  Thank you for making the whole week amazing.
If I have not said THANK you for the gift you sent, please email Me.  As you know Amazon does not always add a name to packages.
If some how you missed My SPECIAL BIRTHDAY go here and please Me...  Spoil Me.
NOW GET READY for your MANIPULATING DR..Shelle Rivers:
Unethical Therapist-Wicked Therapist -- Listen to the TEASER --
This week, I will take My panty addict and put you on My therapist couch for a few surprises.  you enjoy your sweet Princess taking on the personae of this wicked, unethical Therapist.  you will be seeing a lot more of this level of MANIPULATION, because I am loving it so much.  My helpless, submissive patient, who couldn't be happier lost and drained of his will, mind, and all control.  Sounds inviting doesn't it?
This episode of Dr. Shelle's adventures will take you into a very surprising direction.  Dr. Shelle stands alone and will fulfill your every desire for a WICKED/Therapist.  I have given to you Unethical Therapist files in the past...NOTHING to this extreme.  Are you afraid...
A refresher of past sessions should make you more submissive and pliable.....I have all THERAPY sessions in Special DEALS.
This is your new compulsory therapy session......you won't survive this erotic session without EXTENSIVE SWELLING.......and post HYPNOTIC effects.
Comatose --
Intense, compulsory counseling.  Experience guided hands-free masturbation - Mind Orgasm.
The Unethical Therapist - Session 1 --
The first in a series of Compulsory Therapy Sessions.
The Unethical Therapist - Session 2 --
The second in a series of Compulsory Therapy Sessions...
The Unethical Therapist - Session 3 --
The third in a series of Compulsory Therapy Sessions.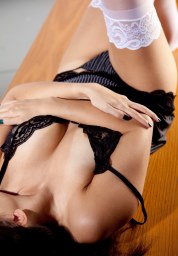 Get Updated