My Blog
Written by

shelle Rivers

Category: Blog

Happy mind controlled New Year, My puppy.  Such plans I have for you this coming year, starting with this week's MIND CONTROL - Mind Dominance session.  This is first of 4 MIND BLOWING sessions with NEW effects to f*ck with your brain and balls. ~giggles~  Mind Dominance is a COMPULSION.
We will begin the New Year with a BANG!!!!  Just wait until you see how I take control of your c*ck and do with it as I please.  I will give you such a Vivid MENTAL image which will create a new year Obsession, making MY c*ck completely obedient.  Coming Soon:  SHELLE'S TITTIE TEASE...so addicting... an unbelievable Vivid VISUAL IMAGE to make your obsession even more real.
CELEBRATE
HO HO HO. It was a wondrous CHRISTMAS with My family, when I got to celebrate it after working the weekend.  YIPPEE!  My heartfelt thanks for spoiling Me with all your gifts and tributes which really pleased Me and made Me feel appreciated.  I am very pleased.  W/we had another great year, together.  you are making great progress, happy every day thinking of My pleasuring your mind, and wanting to be more under My control.  Oh, Lady Helena sends Her regards and thanks for Christmas presents.  She tells Me to tell you it'll take more than a few gifts to get Her to take it easy on you.  Remember to make your January appointment to Follow Up LIVE TALK with Her to get My special instructions to cum-plete your Bondage.
Now, time to CELEBRATE another year together in 2017 which will be a powerful display of my hypnotic queenship, getting deeper into My slave's head to achieve full control.  I may even let you experience more of my wicked lil mean streak.... Haha...I have 17 sessions planned to make you mindless and helpless to My wicked Control.  I also plan on Annual COLLARING renewals, which have been so much fun, reinforcing My ownership.
Now, Friday the 30th, is Day 7 of My 12 Days of Christmas, so give Me your lunch money(link).  A good New Year resolution for every Friday I work and you rest.  NEW YEAR'S EVE at the "stroke" of MIDNIGHT in your time zone, around the world, wish your Princess an out loud HAPPY NEW YEAR and then EMAIL Me your new year's resolutions.  Write them down, keep them in your pocket and make them happen.  Then, NEW YEAR'S DAY, I'm so good to you.  I'll let you refer to Day 9 yourself.  Have fun thinking of Me.
Last year, My resolution for Myself was to find more leisure, easy time in My life.  That didn't quite happen for Me with My Website needing more of My attention.  I'm not giving up, your Princess is resolved to make it happen this year.  I'm raising expectations this year.  A MESSAGE for My casual or maybe shy visitor who enjoys My website.  I want you to please Me with more involvement and support.
Volunteer Assignment
This week I am making available, again, My Volunteer Assignment.  When My website went down, I lost some of My volunteers.  If you have already volunteered and notified Me, please re-register, so I am sure that I have you in My blackbook of service.  If you missed this last time, you MUST take this opportunity to be available to SERVE Me, even in the smallest ways.
This is a perfect follow up to your Mantra Loop.  Experience and live your Mantra.  your thoughts are My thoughts.  Make Me happy.  Follow your Domina's command without question.  you WANT to do this for ME.  Keep things exciting for both of U/us and stay fresh in MY mind for the attention you need.
W/we interact over the tasks YOU choose in order to Serve Me.  I want to encourage you, especially if you have not experienced this in the past and not been very close to Me.  It's going to be fun and you will be surprised how arousing this will be for you.  I'll make sure of that.  Take this new direction in your training, My pet:  How to SERVE your Princess, make My life easier and less stressful.  I can guarantee it will bring deeper meaning to each of My sessions with you.
STROKING CONTEST WINNERS
This was so much fun.   Many thanks for your participation.  If you have not received the results, email Me.  Add Stroke Contest to the subject of your email.
NEXT WEEK.....Sexy Hypnotic TITS.  Hard Nipples and dripping wetness.
Check My special deals ...
Written by

shelle Rivers

Category: Blog


One of My Christmas gifts to you, My pet, is this week's mesmerizing MANTRA LOOP (Mantra to BRAINWASHED) file.  This is a powerful completion to your total enslavement.  Remarkably simple.  you sink so deeper to a whole new level of blissful pleasure and loss of control.  Into the future, you will be forever devoted to serving and obeying your Princess Shelle.  The repetition of arousing thoughts will ease you into the life of submission and mindless obedience you crave.  This state of mind will be the best part of each day.  The place where you can be with Me, your true self, your favorite self, safe under the control of your Domina.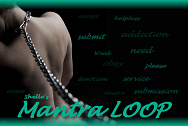 Indulge yourself deep into your Domina and I give you permission to stroke My c*ck whenever you are hard and horny for Me...and for My permission to stroke and orgasm control remember My STROKE TRIBUTE.  Beware, My puppy, this will have a lasting, addicting impact. your wish cums true.  Where will I take you from here?  you may find out next week as the new year begins with a Bang.
CHRISTMAS
I want you to spend the happiest Christmas ever with Me and keep thinking of Me through the holidays with My daily instructions.  I have Shelle's 12 days of Christmas 2016, Christmas Eve is Day 1.  I'll be thinking of you.  I know you can't stop thinking about ME, so stay HORNY for Me, little pet.
I want you busy with family and friends over the holidays, the best time of year for an open generous heart.  I will be home for Christmas with My family with a well decorated Christmas tree, plenty of good food and lots of presents for the children.  Christmas brings back pleasant memories and warm feelings.  W/we miss so much those W/we have lost.  They remain in our hearts forever.  I hope you much HAPPINESS with your family and friends.
you know how I love to be spoiled with surprises at Christmas time.  I know I am an important part of your life and love how you take care of Me.  This year support for this website is My priority.  If you want to please Me and make Me happy, plus feel good about sending your Princess gifts, making Me happy.  If you are still undecided for gift ideas, consider what helps Me most:  Challenge To PLEASE.  I am thankful and appreciate your support and all your love and devotion.
Now a little present for you....DOMINA'S CHRISTMAS STORY 2016 is something else for Christmas.  Just Imagine.......It was Christmas Eve, and all through the house it was a so quiet, with only the rhythmic ticking of the clock.  you had just fallen asleep in front of the Christmas tree near the flickering fireplace after listening to your daily prescription of hypnotic instructions.  The clock chimed midnight, when you suddenly awoke to see a beautiful blonde Woman, clad in a lush red leather skirt, patented leather red knee high boots and fishnet stockings.  Her green leather corset showed her beautiful large breasts while her leather short mini skirt accented her succulent round ass.  http://www.shellerivershypnotica.com/Domina-Shelle's-Xmas-Story-2016
Doesn't it want to make you want to get in touch with My slave Girl after the holidays or have Her touch you?​
NEXT WEEK
First, enjoy this hot week with your Domina.  W/we have New Year celebrations.  I'll give you some opportunities to get closer to Me for the new year and make some good new year resolutions.  I have 3 BALL BUSTING MIND BLOWING sessions, to end 2016 and to BEGIN a NEW YEAR!!!!!!!!!
Check these special deals ~~~
Tranceformation--Used and ABUSED --
Prepare yourself for the complete loss of control as I TRANCE-FORM you into what I want, My used and ABUSED slave.
Spellbound-Unable to Resist --
Find yourself under My spell with No way out.  Too weak to resist.  you have lost all control to Me.
Love Potion --
A DEEP EROTIC Trance.  Listen and obey, you will be unable to resist.
Buy My Sexy Pantyhose --
feel My stockings against your face as you stroke...
Buy My Panties --
Have a SPECIAL part of Me...Breathe in My scent and become MORE enslaved to ME!
Written by

shelle Rivers

Category: Blog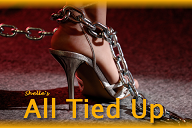 What a week.  Such pleasure...... and exhaustion for some. ~giggles~  Don't I love it.  What you will do for Me.  you listen to My voice and obey my instructions.  Sink into losing control with this week's file, ALL TIED UP, you are helplessly bound, trusting in Me, as always, to know what is best for you, My little puppy.  I am taking you to My Dungeon, to explore the depths of My chambers.  But today will be a puppy step, so easy to do what you are told.  I know you will enjoy this fetish experience.  The outcum that completes your task is waiting for you in the optional assignment attached to this file. (check details)  For those who LOVE Lady H, I have put her in charge of My dungeon as your Dominatrix for the final commands of the assignment.  She relishes the instructions I give Her to train you as My obedient slave.
I am giving you 2 options.  You can listen just to the All Tied Up file.... Or you can in addition choose the assignment which will include 15 TALK LIVE minutes with Lady H .  I hope that you take advantage of the assignment, it's always bitter sweet to speak with Lady H ~~~GIGGLES~~~  She loves playing with you.  Before visiting My slave Girl, listen to Her new release, LADY H - DIRTY SECRETS.  you love to obey and please Both of Us, this pleases Me too.  A dream cum true.
CHRISTMAS
Show appreciation with a Christmas Gift for My slave Girl who has been helping Me with My website.  She is important to Me and to you, working hard to help keep everything going for you.  This is the best time to show your appreciation.  Tribute Helena.  She is Santa Shelle's good elf.  Thank goodness I have her, she really takes a load of work off of your Domina.
My Challenge to Please, not only helps with My nursing school debt, but also goes for the increased costs to maintain and keep Hypnotica available every week with something new and arousing EVERY week.  I work so hard for you...to train and make you a good slave.  I know you want to take the very best care of Me.  you always know how to make Me happy!  Thank you for all of your LOVING support.  you have been VERY good to your Domina this year!  I am PLEASED!
I have a great idea for a stocking stuffer for Christmas.  If you don't already have these worn sexy items, treat yourself to My STOCKING, stuffed with My PANTIES.  Then you have My panties to hang on your Christmas tree, if you can get away with it. ~giggles~
Please let Me know when you send a gift.  During this time of year, Amazon is NOT good with adding names.
STROKING CONTEST WINNERS
What fun this was for Me, to get your emails and descriptions.  If you entered the contest, you will receive an email from Me with your winnings, if you have not already.  I REALLY enjoyed reading all your reactions, and the affect I have on you, My puppy.  In fact, WRITE A REVIEW.
If you missed out on the Control Contest, I still want you to try it, but not as a contest, but as a game you are playing with Me.  Just do it.  Follow the instructions and most of all write Me your reaction to it all.  For a Chastity slave not having done Chastity Contest, just do what you can with it.  It's not a contest anymore, just the pleasure of pleasing Princess and telling Me about it.
NEXT WEEK
Next week W/we will focus on Christmas.  I will have a few gifts to pass out to My loyal followers as well as some Christmas season instructions, I will expect you to obey, to make it an arousing, happy time of year.
I'm so excited...Santa will soon be here!
Watch for My next file, a perfect Mind F*cking LOOP, it will really BLOW your mind.  Plus, you will be listening to it a LOT!!!
Check out special deals ...
Written by

shelle Rivers

Category: Blog

This week's file Brainwashed NOW is just the extra slave training you need. Every month additional extensive mind fucking trainings similar to this is available to My devoted contracted slave on slavesforeshelle (SFS). What a perfect time to focus on the training you want. My submissive pet knows he needs the pleasure of pleasing your Domina. I think it's the perfect holiday gift for Me. Once you listen you may decide to take this next step with My slave contract, especially after the experience of My stroking and orgasm control in this week's CONTEST.
A note to contracted slave.......If you have been My contracted slave for some time you likely have this file "Brainwash NOW". Double check and make sure you don't already have it before buying it.
C*CK CONTROL STROKING CONTEST
This week I want to concentrate on taking your pleasure one step further. you will please Me with this anticipated C*CK CONTROL Stroking Contest. Can you think of a better Contest to enter? This is a new level of control over, My puppy. In trance you are drawn into a relaxing state of mind, so open and suggestible to all My instructions. Now fully conscious, I want to experiment with your total loss of control to Me and the effect on your future craving for My orgasm control.
you have one day this weekend to complete this Assignment (or choose the next available day). you stroke and stroke and stroke to win. Carefully follow My instructions and recite a special Mantra for the contest. You will be emailing Me afterwards so I can analyze your results. The winners will receive something special.
This Stroking Contest is part of your ongoing slave Obedience Training to reinforce your desire and need for submission My control. In hypnosis, I experiment with your mind. Now, I am using this stroking contest to experiment with your c*ck and your imagination. you are directly under My power. How long can you prolong your intensified urge to c*m? How long you can last? Sounds delicious.~giggles~ DO NOT MISS THIS OPPORTUNITY to feel the pleasure of serving your Domina.
I have an alternate contest for My devoted Chastity slave, (Chastity C*ck Control Contest). It is a stroking contest with different rules to win and play by. The contest is for 2 WHOLE DAYS. Fall in love with your Princess all over again. Is anyone UP for doing both assignments? I'd do the Chastity second?~giggles~
CHRISTMAS AND UPDATES
I am very pleased with your response to last week's Stroke Control Assignment. From your reaction, maybe I can be persuaded to do a new one early next year. Thank you for those who sent early Christmas presents. Don't forget My CHALLENGE TO PLEASE, paying down My school debt, a perfect gift for Xmas.
My sweet, if you are not already committed, something W/we can give each other and enjoy for Christmas is My SLAVE CONTRACT. Take the plunge, if have been hesitant up to now. A most appreciated way to show your Domina, love and devotion, and win more of My time and attention.
Volunteer Assignment
When My website went down, I lost the list for My "Volunteer Assignment". If you volunteered to be available whenever I might call on you, email Me with "Volunteer" in the subject line so I can thank you with special Christmas gift to My wonderful good boy.
NEXT WEEK
I think I've kept you waiting long enough. I have what you have been waiting patiently for, BONDAGE. I'm so good to you, My hard and HORNY slave. Beware if you have a weak heart. Too much excitement can be fatal. ~giggles~ Especially with My follow up assignment sending you to visit My Dungeon with Lady Helena in charge. So handy to have it in Her basement. I've given Her My instructions, so you don't want to keep her waiting.
My special deals ...

PS...I give you permission to listen to Lady Helena's NEW session, Dirty Secrets. As you would imagine, it's NAUGHY as usual. A perfect gift to give yourself this Xmas!
Written by

shelle Rivers

Category: Blog

December is a favorite time of year. Welcome to a happy and arousing time I have planned for December. you want to obsess on your Domina and I will feed your addiction by expanding My control beyond the sessions you trance with Me. Going deep into a state of euphoric bliss, you become who I want you to be, your true self....This is the best part of your week.....perfectly submissive and obedient, My slave who loves and adores Me. you want to live to please and serve your Domina.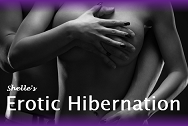 I have put together a file session and an assignment for you, My puppy. This week I have prepared EROTIC HIBERNATION, taking you deep into trance and pressing you closer and closer so you can feel My body hard, against yours. My words grip so tightly around your already weak, vulnerable mind. All that matters is surrendering complete control of your arousal and pleasure, memories and fantasies, body and stroking. Becoming more and more suggestible and submissive, you trust Me to know what's best, because you belong to Me now and forever.
STROKE CONTROL ASSIGNMENT
With this Stroke Control Assignment you continue to live out your desires into your conscious day. Satisfy your need to please and obey your Domina beyond O/our Hypnotic sessions. Experience what I want.....your need for My orgasm control and permission to release. you will spend this Sunday, Dec. 4th until bedtime, following My special instructions, beginning the moment you wake up in bed. So wake up knowing your instruction.
CHRISTMAS AND UPDATES
There's nothing better than receiving early Christmas presents. I want to be very practical this year if you have any thoughts for Christmas giving. With My website going down and some unexpected expenses and setbacks, I want to concentrate more on paying off My student loan debt, which will be a great financial relief and give My life more flexibility. My CHALLENGE TO PLEASE is a good way to do that. For December, Tip Me Tuesday and buying lunch for My weekend shifts at the hospital would be an appreciated gesture of support. Thank you for your past generosity, you are so good to Me....and Santa Shelle may have something special for you, if you have been My good boy.
Updates: I have resubmitted information to get VISA credit approval for Lady Helena's new website and am awaiting that approval. In the meantime, you can always feel free to make an appointment with Lady H., or ask Me to send you to Her. you can trust She will know exactly what to do with you. ~giggles~ I have trained her very well.
SEEKING ASSISTANCE
I am looking for help with setting up visuals for a YouTube File I want to post as a video. If you have the technical skills to do that for Me and time to be of service, email Me with "Visual helper" in the subject line and win My gratitude.
NEXT WEEK
Next week will be a special week to remember. An extremely hot, sexy brainwashing file with a long intoxicating induction. A perfect file to listen to before your Stroking climax with the C*ck Control Stroking Contest, something I am REALLY looking forward to. I know you are, too!!! I experiment with controlling your mind in trance. Now I experiment with your c*ck and fantasies. I tease and play with you. Make you feel owned and take control of your arousal, your hardness, your pleasure.
I allow you to please Me and give you permission to C*m for Me (or offer your orgasm denial). Intensify your submission and obedience to My DIRECT c*ck control. To win the contest and My special attention, you will have to resist My provocations and stroke for as long as you can with as many strokes you can sustain.
Special stroking contest rules will be in place for My Chastity slave.
special deals this week ~~~

I wonder are those SUBLIMINAL messages working...what files have them, what files don't...It's a BLIND test. ~~~LAUGHING~~~
PS. Lady H is busy moving into her new house...some rumors have it, something about a DUNGEON. ~Giggles~ Is that why she loves that basement so much. Hummmm!!!! Anyway, she will not have internet until Sunday. The cable company needs to run lines to the house. So, she wants you to know that she will get back to your emails as soon as she has internet. She said something about, 3 ice cubes and nipple clamps for 5 minutes on both nipples. Does that mean anything to you, giggles! Surrender IC.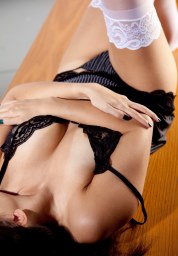 Get Updated