My Blog
Written by

Administrator

Category: Blog
I could get used to this wicked fun, week after week. Seeing how confused I could get you, My poor baby, was the best part for Me. W/we both invested a tremendous amount of time and energy in this five part Experiment. I want to thank all who participated, especially you, who wrote about the effects on you, personally. I feel W/we are creating an even more REAL world, together. Soon, your "real" day to day world will be absorbed by your life with and For ME. A world of TRUST, without thought without QUESTION.
With this in mind, I will be available for OPEN Yahoo text chat 2pm -3pm (EDT) through this Thursday. Starting next week for My Contracted slave, I will be online free, from 2:30 pm, Tuesday, Wednesday, Thursday to connect on Yahoo chat (check your page for details).
I am so pleased with your display of devotion. With your continued contributions to My car debt, I am experiencing relief and gratitude. Thank you for making Me happy. All those meals you made look amazing. And when I am dining out with the tribute you send Me, I will be thinking of us sharing that meal. I am so proud of the way you are taking good care of Me and I want you to share in the wonderful pleasure your thoughtfulness brings to Me.
Finally available, a report on The results of The Experiment and the Psychological Impact on the Male Participants...available HERE. It's primarily, for the fun you will have with it. I admit to wishful thinking about a Female dominated society where Women take over the political process leading to a brighter future. If only you could bring Me enough new subjects to train into the naturally submissive male role of slavery to Women...~giggles~.
But I do see some truths in there. You are definitely becoming more addicted to your Domina Shelle. This addiction can be beneficial to improving your life if properly channeled, which I intend to do. There is a willingness to achieve for your Domina, to think creatively. Would you agree that there have been beneficial changes in your life, more passion and love? Would serving your Domina be a healthy outlet for your addiction? Has serving Me given more purpose to your life? I know obedience brings you pleasure. I plan a future "Tutorial" which stresses your love as a way to increase your pleasure. Stay tuned.
Speaking of properly channeling---This week's RELEASE---NOT hypnosis---A mere slave TRAINING episode...accompanied by a two LOOP files:  The Mantra Addiction.  All for TRAINING you to be PERFECT for ME....with some benefits for UPCOMING major SEXUAL BEHAVIOR education.  Yes, in the form of a Tutorial that will blow your mind.
Surrender S
Check My special deals ...
Deep Penetration --
Time for more of Domina Shelle's "evil scheme".
At Her Feet --
Have you ever felt what it is like to literally be BELOW and BENEATH a Dominant Woman?
Written by

Administrator

Category: Blog
Announcement:  OPEN Yahoo Text Chat Mon-Thur DAILY 2-3pm edt.
Oh, don't pay any attention to the banner above, it has NOTHING to do with this blog. Just Me playing with your mind, again.
It's been a very interesting week, don't you think? New developments, new looks at Your Domina. And such a positive response. Thank you, my pet. This week I wanted to get back to telling you a bit more about Myself, but this time, not as the farm girl, but as your ever more powerful Domina.
A few words about power and change. Let's agree with this definition. Power is the capacity or ability to direct or influence the behavior of others or the course of events. I understand My power as a hypnotist and the control I exert over you. I find this interchange gratifying and stimulating. That is Me at the core. The work I do work and will continue to, has MY focus. you already know that I am very good at what I do, and I'll always use My power with the utmost integrity. (giggles)
Now, let's talk about the power I have over you as your Domina. This goes back to the theme of the Powerful Woman, submissive man or woman. I do not say submissive man in a derogatory way, because where would W/we be without each other? I am the object of your devotion, obedience, servitude, submission, adoration. Plus, you are submissive ONLY to ME...strong for ME in all ways. you are the best, for I will make sure of that. Owning ONLY the best, yes that reflects on ME.
It is the increasing depth of enslavement and expressed desires for Me to take even more control over your daily life that I find most gratifying and stimulating. Seeing My slave with an overwhelming NEED to please and serve Me at a much deeper level of subservience, craving, begging, addicted with consuming thoughts of Me, the little farm girl.~giggles~
NOW about your assignment----
So, now for a parallel Experiment. I am going to take this opportunity to exert My power as your powerful Domina, in your everyday world, with this week's assignment. Something that may be difficult to complete, but complete it you must (if you ask for it) because you need to please and obey Me, thoughtless, without question. Then you must write to Me about your happy ending, with an email "subject line" saying "i have obeyed and completed your assignment Domina".
The ONLY way to get this assignment is to send ME an email "asking" for it. The email MUST have in the "subject line" the words "Please may I have My assignment". This assignment is NOT mandatory NOR required (not until you ask for it). So I allow you to make this decision. you must OBEY ALL of the above if you decide to accept the assignment.
NOW Available---My FINAL... STUDY V of the EXPERIMENT---read what is happening so far---LINK.
Check out special deals...
Lucid DREAMS--Set --
Have the Girlfriend Experience...Lucid Dreams...Set of 3 files.
Princess Spa --
My sexy voice and silky long fingers will massage your mind and take you away to My world.
Lost In Paradise --
Feel the full effect and power of My voice as you enter My paradise...
Written by

Administrator

Category: Blog
I want you to know that, "your expressions of LOVE deepening devotion to me has made a huge impact on ME...I will be talking more about that in future blogs".
I am so gratified by your response to My recent efforts and events: The Experiment, Valentine's Day, your Dopamine addiction, My slave contract, My Challenge to please Me. It has energized me into exposing My more wicked side, the DANGEROUS Domina that you have dreamed of for some time now. you think you might be interested, My pet?~giggles~ See, it's still the same lovable adorable Me.
I have been thinking about these changes for a while. Most everything you are familiar with will remain the same, because they are most precious to Me. But I want to be providing some variety to bring additional spice to your life and a wider variety of opportunities for you to express your devotion and obedience for your Domina.
I have big plans and they do include you. I want to mix some fun projects with an intensified eroticism. Do you think I can pull it off? I am now working on a syllabus for a new tutorial. It will be cumming, soon, to a classroom near you.
A word on Lady Helena for those unfamiliar with Her firm hand. I use Her from time to time as My enforcer. She dispenses punishments to any slave begging for it. This ENTERTAINS ME!!!! *giggles* More on that another time.
I want to take this time to make an important announcement about what I have done for My contracted slaves, who have signed My contract and have embraced the responsibility for taking good care of Me. I feel this depth of love, sacrifice and obedience. The reward for My submissives in achieving this level of enslavement, putting My interests above yours is exclusive entry to a special PRIVATE website I have just created. (If you need more details on how to get your PRIVATE page here, email ME for instructions).
Don't worry, My blog and the rest of My website will remain, essentially, the same.
you still have the opportunity to purchase My slave contract available under "Slaves Only". Then, email Me to work out all the details, just in time for March 1st assignments. If you are unable to commit yourself at this time, that is all right. I understand. Everything else will be available to you and W/we will continue as W/we have. So no worries, I will prepare you for your future--haha. (again email Me for details)
This week, yes, you got it---The Experiment Study 4...Listen NOW.  Yes, ready for your continued progress into COMPLETE THOUGHTLESSNESS---Oh but some BIG surprises might be in store. Not that it matters, you're too MIND F**ked to care. ***WICKED LAUGHS***
Be sure to send Me effects that the "Study" is having on you personally, if you even recognize them. Read what is happening to some guinea pigs---haha LINK---  
UPDATES ---
OH I will be updating you on PLANS for My photo-shoot. Could be sooner than you think.
Be sure to check out My recent additions to My YouTube page ...
Surrender G
Special DEALS this week:
Poison Ivy --
COME and experience Me at My most wicked...
Mind Meld --
Have you ever asked the question....what is my purpose in life... why do I exist?
Written by

Administrator

Category: Blog

That's what this feels like, don't you think.  I know that you must be asking yourself "wtf am I allowing Her to do to my brain?"  Funny huh.
Don't worry you are in good hands, I'm a Nurse.  I'm simply using a special method of testing to see how you perform...I'm carefully observing the effects on your brain.  Once I have gathered all of the facts, I will share with you the results of My study.
you are in ONLY the 2nd phase of the Experiment... and wow, I am already convinced that My theory will be CONFIRMED.  Yes, My theory of what the effects will be on your brain after the INTENSE mind control and brainwashing EXPERIMENT.
Read some EXPERIMENT comments (and we have just begun) ... Experiment Case Studies FEEDBACK.
I can't tell you more, not yet...just TRUST ME and prepare for your next session.
NOW AVAILABLE...Listen NOW to STUDY part 3.
If you have NOT received "The LOOP file", just email ME with the word LOOP (in the SUBJECT LINE) in your email. (EXPERIMENT GUINEA PIGS ONLY)
This EXPERIMENT has EXCEEDED MY goals (don't worry if you do not know what is happening---This is NORMAL and EXPECTED)...and we just got started.
CHECK My blog often for UPDATES!!!!
LOOK FOR ANNOUNCEMENTS DAILY.
SPECIAL DEALS this week ...
Fatal Attraction --
EXTREME and DEVASTATING---POWERFUL and EROTIC.
Programmed --
A perfectly PROGRAMMED slave is what I want.
Written by

Administrator

Category: Blog
Providing insight into cause-and-effect by demonstrating what outcome occurs when a particular factor is manipulated.
Manipulation of a male guinea pig now in progress---Details coming in this weeks BLOG----Study part 2 is well under way.
Stand By: for the latest information.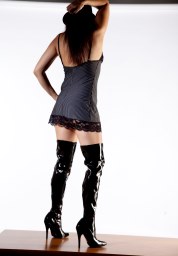 Get Updated