Hypno-Sleep
Deep Penetrating Arousing Sleep...
Description
Level: Powerful
Length: 31 minutes
Category: Brainwashing-Relaxation
Sample: LINK
Hypno-Sleep
Go ahead and sleep.  Trust Me and close those sleepy eyes, you do TRUST Me, don't you?...I promise not to play inside your mind too much while you sleep deeply for Me.  I mean maybe I'll use a little brainwashing, but it won't hurt.  I'll be very quiet and so gentle, you wont feel a thing.  I'll slip deeply and easily inside, isn't that sexy...I mean Me in control even as you sleep.
This file is perfect for a quick 31 minute DEEP PENETRATING RELAXATION or ideal for bedtime.
***The extended Delta Binaural that I chose for this file will reinforce My suggestions even during normal sleep.
This is a file that you will want to listen to over and over again.
Product Download
Hypno-Sleep-d9ht4jeq.mp3
Hypno-Sleep-d9ht4jeq.mp3
Reviews
Friday, 16 June 2017
I have listened to this file a couple of time during bedtime. I could not even tell you how the file starts. But deep within me I know that this file is important to listen to...
Friday, 23 January 2015
This file brought me to a very calm sleep. As i have some problem to fall into sleep this one is perfect for me to solve that certain issue. Of course my Domina uses Her chances like in most of Her files to indoctrinate me further. i'm so thankful that with Her help i'm becoming a better person and of course also a better slave for Her. i love Her and to be put mindlessly into sleep by Her is a bliss that's not to miss.
Thursday, 01 May 2014
This file is touching me deep in my core. I tried it yesterday evening the first time and it was so relaxing and calming. Feeling so close to my domina when listening to this file...
More reviews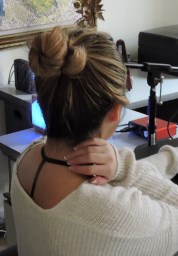 Get Updated