Farm Assignment Part 2
Farm Assignment part 2 instructions
Description
The payment for your instructions is your sign-up for the farm assignment-PART 2.
You have done this before and you absolutely loved it.  So prepare for a sexy fun week while I am on the farm.
With a flip of a coin your choice is made....begin with either Heads (pasture) or Tails (meadow).  Then, you are to follow the instructions for that numbered assignment.  At the end of each assignment you will find an instruction for the # of the next assignment.  There are 5 assignments with multiple tasks for each.  If you have time restrictions, I will allow for adjustments.  This is a perfect submission TRAINING.  Instructions will be downloaded this purchase.
Product Download
Shelle-Farm-Assignment-2-Document.rtf
Shelle-Farm-Assignment-2-Document.rtf
Reviews
Monday, 24 April 2017
Great mix of hypnosis and servitude - ora et labora - Shelle style
Wednesday, 19 April 2017
Assignments like these are wonderful ways to follow Domina Shelle's will. It gives you things to do that solidify Her control over you as you do Her will outside of direct trance.
Sunday, 16 April 2017
It's a privilege to serve Domina Shelle at Her farm and follow Her commands. She's training me to become a better slave.
More reviews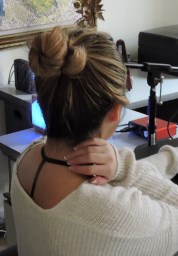 Get Updated