Slave Stories
"A slave's Tale"
Description
Slave Stories Assignment
I want "A slave's Tale".  It's TIME for My slave to work for your Domina Shelle.  Just think you work for ME and I profit from your hard labor.  Yes, drop a story at My sexy feet and beg Me to accept it as your offering of dedication to your Domina.  The story can be about whatever you want, your fantasies, desires...etc.  you write the story, I am your EDITOR, I will perfect the story or simply work with you to perfect it.  Then I will decide if it is worthy to be placed on SFS and possibly added to My "Book Of Shelle" that I will sell both on My website and Amazon.
So, get busy thinking, yes THINKING.  Just think, your short story in MY book of slaves' TALES.
Product Download
Slave-Story-Assignment-(c)ShelleRivers.rtf
Reviews
There are yet no reviews for this product.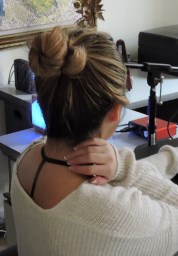 Get Updated