Lady H - Sissy Loves C*ck
HARDCORE forced sissification by Lady Helena.
Description
Description (60 Minutes):
SISSY--FORCED BI
How far would you go to pleasing your Lady and Owner. Do you have any limits? What if I choose to transform you into my c*ck craving sissy slut, where just the thought of sucking c*ck would make your mouth water.
This hard core erotic hypnotic brainwashing file describes the process of taking heterosexual males and transforming them into my little sissy whore. In doing so, share the true meaning of enslavement and submission as I use my sexy voice to twist your desires, fetishes and cravings to my benefit.
Given time the file will enslave you to me far beyond what you can imagine. Oh my slave gurl/boy you can't imagine how wet and hot your Lady is right now with the thought of transforming you.
So BEWARE my sex toys, this file is truly hardcore and may have very real and lasting effects on your mind. Listen to this file at your own risk.
WARNING: HARDCORE forced sissification including forced bisexual, femdom, hypnotic enslavement and worship. The file may result in long term effects on you and your fetishes and sexual desires.
Product Download
Sissy-Loves-Cock-(c)LadyHelena.mp3
Sissy-Loves-Cock-(c)LadyHelena.mp3
Reviews
Thursday, 26 January 2017
Dare to experience true submission with this amazing file. Lady Helena will guide you each and every step of the way, demanding all while lending you Her support. This is a very intense file, and oh so worth it.
Saturday, 22 October 2016
Lady Helena and Domina Shelle within the last half year have transformed a desires.

Don't get it wrong, Lady Helena is hardcore but yet so alluring and crazy sexy. Once enslaved you will never escape her. She will transform you into her perfect slave/sissy.

If you are looking to experience complete enslavement with no limits. To pleasing two of the most amazing powerful Superior Womyn on this planet. This amazing file might just give you the experience you crave.


Monday, 17 October 2016
i love this file, though the effect even as i have only listened to it twice now are tremendous ... i crave to suck cocks, to deep throat them... my lil sissy ass pussy craves to be filled with a hard throbbing cock inside me... giggles... i have become a true sissy slut whore for Domina and Lady Helena... and still i crave more... so be warned that this file will change you.. giggles... but you will love and need these changes, just like me :P
More reviews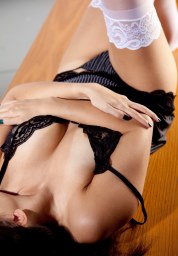 Get Updated