Shelle's School For men 201
Welcome to the 2nd in the series of Shelle's classroom files... Advanced Lesson - OBEY
Description
Lesson: OBEY - Taught By Professor Shelle
Category: Shelle's School For men
Level: Moderate--STRONG
Length: 46+ minutes
Sample: LINK
Welcome to the 2nd in the series of Shelle's classroom files. In this advanced lesson with your hottest teacher ever...I will expand on the lessons learned in 101... You will get a history lesson which is linked to the single most important word in the English language. You want to know the WORD don't you? Don't worry ......the lessons are easy to learn. In fact this class allows you to sleep during the instruction..***GIGGLES***
It feels so good to be taught how to be a good slave, doesn't it!!!
Listen to Class #1 before listening here... My slave needs MY training!!!!!!!!!! Come to class NOW.....ringggggggggggg...come to teacher
Product Download
Sleep_Spiral.zip
Sleep_Spiral.zip
Shelles-Classroom-201-s9me2jp6.mp3
Shelles-Classroom-201-s9me2jp6.mp3
Reviews
Sunday, 24 July 2016
This session is
Friday, 17 April 2015
Domina Shelle took me to Her classroom after She put me into a deep relaxing trance. i just love to learn from Her my hot and sexy Teacher, my beloved Domina. With this class She will teach the meaning of obedience and i will always obey my Princess-Domina Shelle.
Monday, 05 January 2015
Domina Shelle takes me even deeper into my full understanding of my place in Her and every Womans life. I always knew Women were smarter than men, but now I have a fuller understanding of the fact that Women allow men to foolishly believe that they're running the show. my journey, lead by our Domina just keeps getting better and better. I can never express to our Domina how grateful I am for Her guidance.
More reviews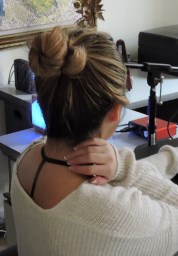 Get Updated