Pamper Me--Nails
Pay for ME to have My nails done.
Description
Pay for ME to have My nails done.
Nice shiny new nails makes Domina happy.
Your purchase includes a recorded MP3 download from your Domina.
Product Download
Tribute-Me-My-pet.mp3
Tribute-Me-My-pet.mp3
Reviews
Tuesday, 03 May 2016
My whole being is aroused, just from a little tribute to my Princess Domina, and she rewarded me. My cock hard when I give to her. My body reeling in some indescribable feeling once I follow her instructions. How did she know what would pull my strings so perfectly--ice cubes in my ass and wet "undies" under my jeans humiliating me to dry ecstasy. I had never done this before. I had not reached out to her since last summer, but then I came across a pic she had texted to me. The light shimmering off her beautiful thigh went through my iris and in my brain through my body and into my cock. She has me wrapped up. So much power. So beautiful. I suddenly saw images of her flashing through my mind with her voice and giggles in my head. Thank you my Princess, My Domina. Take me farther and deeper under your control. --xpatious
Monday, 18 April 2016
It has been a month since I pampered Domina Shelle by paying for her to have her nails done, and now I feel like I want to do it again. I am not a contracted slave. I just enjoy making my Domina happy. The idea of Domina using my money in order to have strong, healthy, beautiful nails is very appealing to me. I recommend spoiling and pampering Domina Shelle to anyone who can afford it. Happiness is just a tribute away.
Friday, 03 July 2015
Spoiling and tributing my Domina feels so good, so arousing. And shiny new nails are beautiful.
More reviews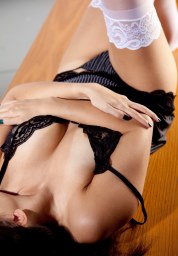 Get Updated