Lucid DREAMS--Set
Have the Girlfriend Experience...Lucid Dreams...Set of 3 files.
Description
Girlfriend Experience---Never feel LONELY again.  Feel so close...Head on My tummy---need ME, needing My hypnosis.  Let Me hold you close.  Resting with ME, wrapped up in MY words of heavy warmness.  I am your DREAM, I am all that you will ever need.  Your love for ME will never fail.
Set includes 3 files:
Lucid Dreams
Lucid Dreams--DOMINATION
Lucid Dreams - Erotic Compulsion
Product Download
FallIntoPrincessShelle.zip
FallIntoPrincessShelle.zip
Lucid-Dreams-woEffects-dl9m4ek-(c)ShelleRivers.mp3
Lucid-Dreams-woEffects-dl9m4ek-(c)ShelleRivers.mp3
LucidDreamsDOMINATION-wEffects-(c)ShelleRivers.mp3
LucidDreams-EroticCompulsion---(c)ShelleRivers.mp3
Reviews
Monday, 16 March 2015
These files were for me the best kind of dreamy (surprise) hypnotic fantasy that more than anything allows you to feel as close to Domina Shelle as possible while under trance. They are all filled with an amazing level of intimacy that is surprising and sexy to experience just from someone's voice. There is so much love, lust, and an incredible intensity to both, that it's hard not to feel the addiction take hold almost immediately. I love the changes that each one brings and how they are all different enough to feel individually unforgettable, while still feeling part of some hazy, recurring dream as well. These are unusually powerful and impactful and in a way you might not totally expect, they more than any other file really put Domina Shelle as the one true focus inside your mind, and maybe more.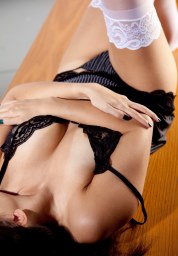 Get Updated