I had you at--HELLO
With every listen I take you deeper into ME, into MY world. Listen NOW.
Description
Level: POWERFUL
Length: 32 minutes
Category: Enslavement-Mind Control-Erotic
So SIMPLE a word like hello---but yet so POWERFUL ...Can you imagine the possibilities.  YES, I had you at hello.  Nothing malicious or calculating...***giggles***  JUST listen!!!
I offer NO more information on this file.
Just OBEY and CLICK.  TRUST ME!!!  I will never mislead you---***LAUGHING***
Product Download
I-had-you-at-HELLO-txo4luv9.mp3
Reviews
Sunday, 08 October 2017
So sweet and sexy mistress shelle rivers will take you on a deep ride to extacy
Tuesday, 28 February 2017
A short, potent, and perhaps deceptively simple file that will leave you helpless, mindfucked, and so very grateful to Domina Shelle for doing it to you.
Monday, 09 January 2017
this file shows you the true power domina has over you and your mind great for her slave truly amazing
More reviews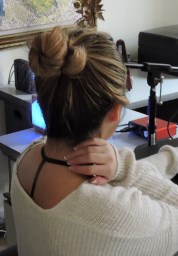 Get Updated