First Date part 1
So you would like a chance to be with Princess Shelle?
Description
First date part 1:- So you would like a chance to be with Princess Shelle---this story may change your mind—A wannabe boyfriend must survive a full 48+ hours of humilation and MIND torture as a test of Loyalty and Devotion. He may be rewarded, if he makes it! WARNING!!!! Adult CONTENT.
Reviews
Sunday, 17 January 2016
In this story the wannabe boyfriend Brian is so lucky to have the chance to spend 48 hours with Princess Shelle. Being trained and educated by Her. Although he is humiliated and degraded to nothing more than a worthless property, i do envy him as he is able to serve and please Domina-Princess Shelle directly on site. The only bad news here is a poor audio but that is redeemed by a perfect story that every slave should know about!
Tuesday, 04 June 2013
I love this story. Maybe the sound quality is a little poor in this first file, but you here Princess' voice so it doesn't really matter. It is just a story, but for me it was hard not to reply when Princess bosses Her victim around.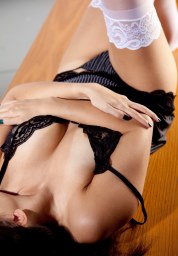 Get Updated