Massage
Valentine's Day - Massage
Description
How sexy after all that work in LOCKDOWN and My long weekend shifts, your Domina's body needs a deep sensual massage to release all that tension.  How relaxing and pleasurable a good massage will be, just like your going deep for Me, listening to My voice relaxing and arousing you into a blissful state of trance.....When you send Me for a MASSAGE, listen to a favorite session and I give you permission to massage your......for Me ~giggles~
Product Download
Shelle-ValentinesDay-pic1.JPG
Shelle-ValentinesDay-pic1.JPG
Shelle-ValentinesDay-pic2.JPG
Shelle-ValentinesDay-pic2.JPG
Reviews
Wednesday, 31 January 2018
Caring for the most important woman in my life makes me so happy. i am honored to be Dominas slave and as her property i had to insure that her future is bright.
Saturday, 11 November 2017
I am in love obligation buttons! Her MoneyManagement is helping me a lot!
Monday, 23 October 2017
i love taking care of My Domina. It one of my most important things in my slave life.
More reviews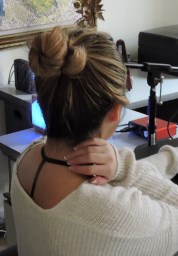 Get Updated