Assignment - Love Me
Volunteer Assignment - Send Me your Love...
Description
Volunteer Assignment - Send Me your Love...
My slave puppy, consider this assignment as another way of creating an even stronger connection between U/us.  It can lead to a continued expression of submission and obedience in service to Me.  Click and PLEASE your Domina.  Pleasing Me is your Pleasure!
Reviews
Thursday, 15 June 2017
It makes me so happy to tribute my Domina. It's the greatest feeling in the world when i'm able to please my Domina.
Thursday, 15 June 2017
Per Domina's Deeper Servitude session i grateful tribute my Domina for all that she does. As her willing submissive this financial token is just one of many ways that i support my Domina since she now controls my mind, my body and my soul. i have never been happier and attribute this to Domina Shelle's submissive training and her amazing personality. i hope those considering such a tribute for Domina think of all that she does for us and how this is an appreciation for all of her efforts.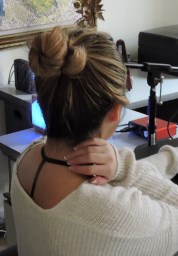 Get Updated