Blind Dominance
Written by

shelle Rivers

Hits: 26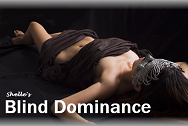 As a follow up to last week's Dangerous Pleasures, this week's file session Blind Dominance (at an Introductory price!) is the second in the theme of your Domina taking physical control of your body...........and your mind, of course.  When you listen to My voice, you only hear and obey.  Give in to your desires which are MY desires.  I just love it when you surrender yourself. ~giggles~
you may feel Physically closer to Me than you ever have......... up to now.....I am right there, My puppy.  Experience the deepest pleasure of being so open and suggestible under the hypnotic spell of My control.  Compelled to obey, you will crave to please Me.  And I will allow you to do so and thank Me with your STROKE TRIBUTE which tells Me you want to be owned and under My control and do everything for your Domina....The more you feel My ownership, the harder you get, the faster you stroke.
UPDATES AND NEXT WEEK
Slave for Shelle, look for the first chapter of UNETHICAL THERAPIST- EXPOSED STORIES.  Also everyone, I now have an Instagram account, so take a look, follow Me and spread the word.
Lady Helena is doing well as W/we are working on a special project of training sessions that you will be lining up for.  Think of her as she is sad with the news of her father.
Next week, I am planning to continue the theme of physical intimacy and control in a even deeper way and am now working on having everything perfectly arranged for My slave lover. Lucky you.
I will take you even deeper into enslavement and your Domina addiction.  An even closer intimacy....But for now, I won't tell you how.  I want you dripping with anticipation!!!
I am putting together some assignments to keep this theme going.  I am giving you these continuing opportunities to keep hard and eager to please Me.  I know what you need and what you want.  And I will feed it to you.
With the thought of making you useful to your Domina, I'm still calculating THE EXPERIMENT I want to try on My guinea pigs.
My special deals this week ...
Blind Dominance --
your subliminal mind will be overdosed with brainwashing.  I will toy with your lust and leave you feeding off of My control....
Hands Free Orgasm Training --
The complete HFO training - Sessions 1 - 5
Sissy Curious Series --
Sissy Curious Series -- All files 1-4
Wild Ride --
"Wild Ride" - A Hypnotic Rollercoaster
Amnesia --
I love playing with my sweet pets---and sometimes a girl just wants to have fun!!!
Relax & Let Everything Go --
Just one more thing for Princess to control.
Sweet Femdom Erotic Hypnosis - Brainwashing and Mind Control
Written by

Administrator

Hits: 11987
Come sample My titillating, hypnotic Videos.

Erotic Hypnosis
Welcome to Shelle Rivers Hypnotica, the place to submit to Me.  You will love surrendering to My Erotic Hypnosis.  I discovered My desire and ability to control those around Me in my early teens.  Erotic Hypnosis has allowed Me to take my Control to the next level.
You will be Mine, and I will guide you wherever I choose.
Femdom Hypnosis
Female Domination by a young Princess.  New submissives are always surprised by the power of My sweet and gentle Voice, and how quickly they become addicted to my MP3 recordings, live phone sessions and now even My personal communication exchanges.
I will slip in under your radar, softly and subtly replacing your thoughts with My words and My programming.
Hypnotic Shelle Rivers
I am a certified hypnotist.  I am sweet, sassy and sexy and sometimes firm and hard.
My area of erotic hypnosis expertise is known as "soft domme", which means that I want to enjoy the experience with you, not at your expense--well of course it is partly at your expense!  But I am expert with all forms of Erotic Hypnosis.
Submit to My Stimulating Domination
You will quickly find out how much I enjoy what I do---from my laughter (sometimes giggles), to my willingness to spend time getting to know you, your needs and desires.  Erotic hypnosis must be fun for Me, or I will simply go and do something else that is.
I hope you will join Me on this ride. I will hypnotically own you, your body and mind.  But, you can trust Me, W/we will both enjoy the experience and the journey together.

Shelle Rivers


Click and Vote daily for your Princess!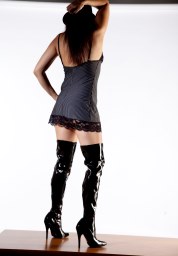 Get Updated